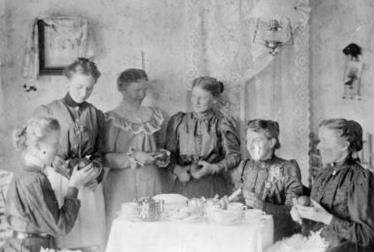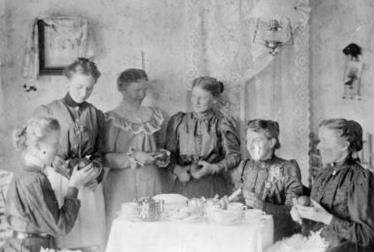 Hotline: Shifting Kansas Dialects
April 1, 2021
Mary Kohn, Associate Professor of Linguistics at Kansas State University, explores the ways in which Kansas dialects have shifted over the years.
This recording is part of the Humanities Kansas Hotline, a series of bite-sized micropresentations about Kansas stories – both serious and light-hearted – that are researched and presented by experts across the state.
Photo Credit: Swedish women peeling fruit, Greeley County, Kansas, 1900. Image courtesy of kansasmemory.org, Kansas Historical Society. Copy and reuse restrictions apply.