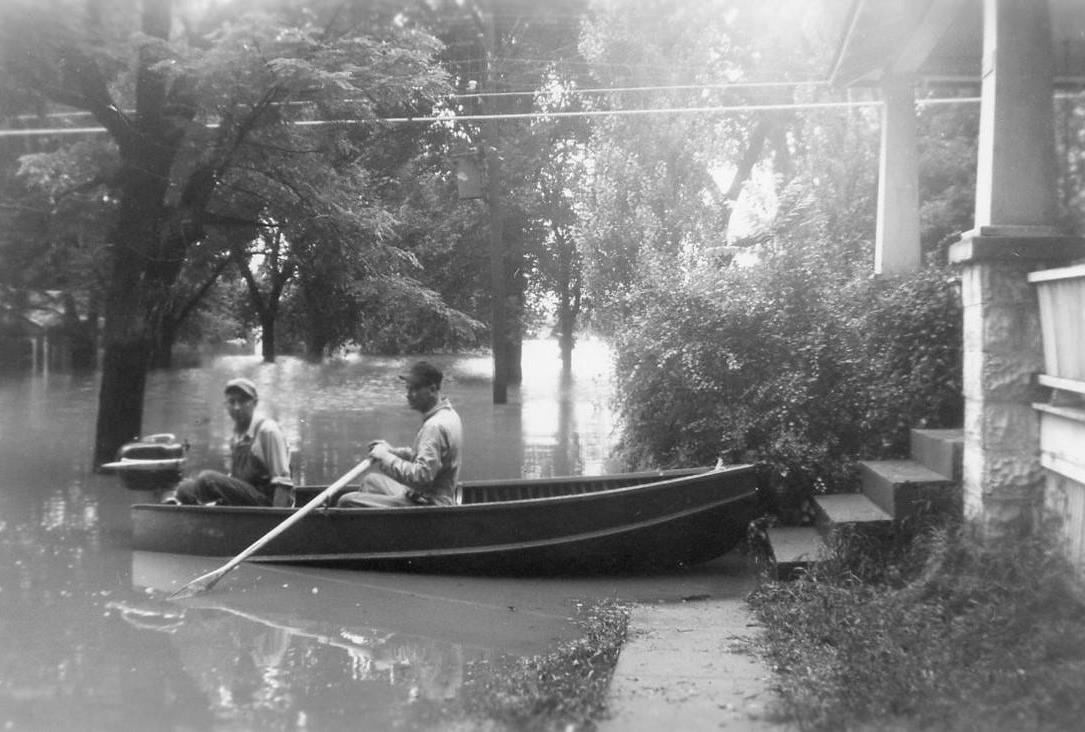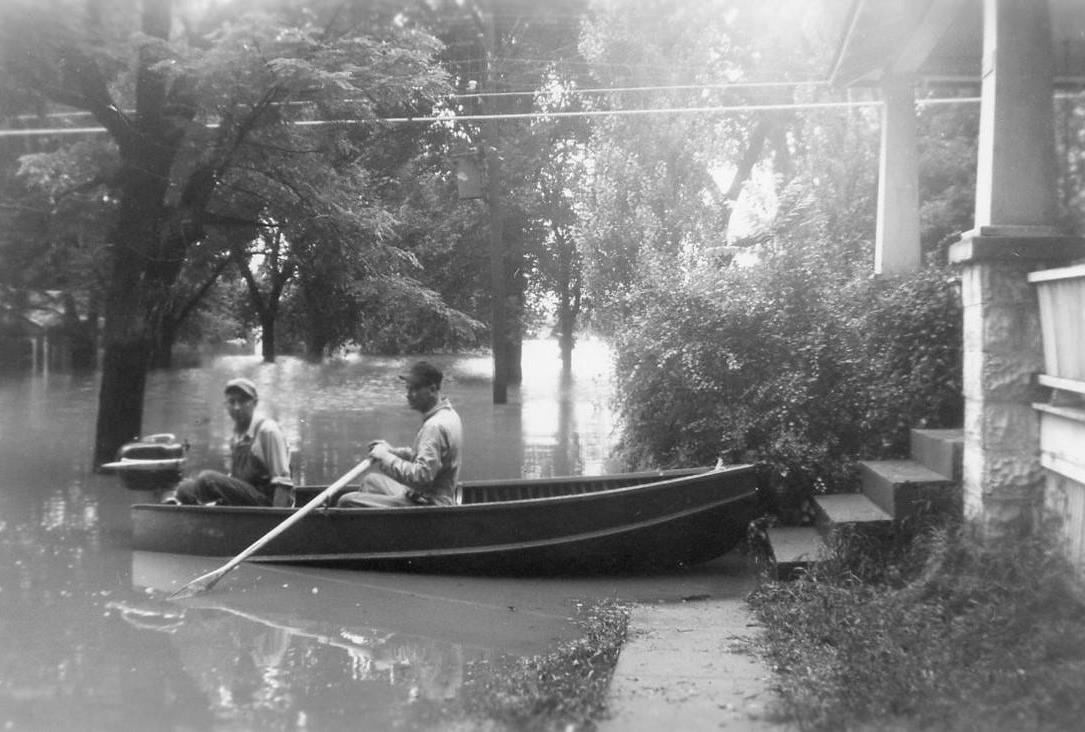 Flood of Memories
September 1, 2022
Flanked by the Pottawatomie Creek and the Marais des Cygnes River, Osawatomie has experienced repeated flooding in its 170-year history. Extensive flood control measures were put in place after the 1951 flood that devastated much of northeast Kansas. The more recent flood of 2007 was the most severe on record, resulting in a mandatory evacuation of the northeast Kansas town. Each time, residents came together to clean up and rebuild their community in the aftermath of the floods. That overwhelming spirit of generosity is well known, but the stories of past floods, the aftermath, and community perseverance have not been collected for future generations. That's all about to change, thanks to the Osawatomie Public Library's oral history project "Rivers of Change: Surviving Floods in Osawatomie." The project is supported by an HK Culture Preservation grant.
"This is a community of survivors," shared Dr. Morgan Crabtree, director of the Osawatomie Public Library. When Crabtree became the director of the library in 2021, she recognized that the community would benefit from a stronger connection to the town's local history that would include the historical accounts of John Brown as well as more recent experiences. To bridge this divide, Crabtree is launching a history preservation lab to digitally capture the stories that define the town. The library is starting with a topic that many residents have experience with – the floods – and specifically the town's sometimes rocky relationship with Pottawatomie Creek and the Marias des Cygnes River.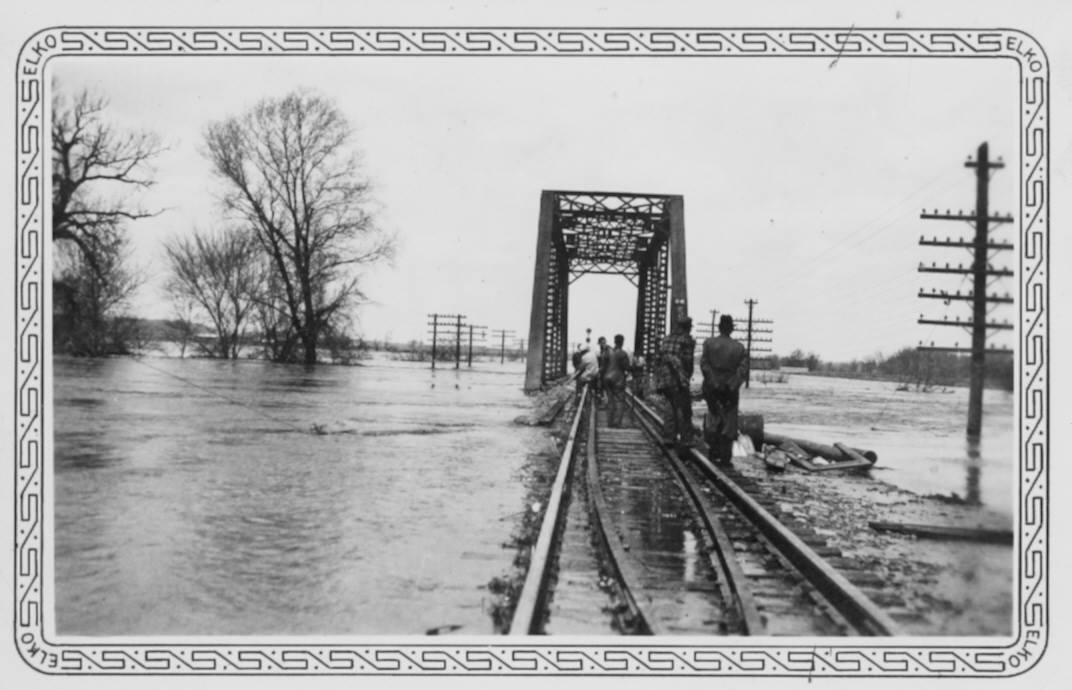 This oral history project aims to capture historical and contemporary stories of surviving floods. Crabtree believes this project will build bridges between Osawatomie residents, both young and old. Living through severe flooding is a defining community experience that nearly all Osawatomie residents can relate to and sharing those experiences will form connections across generations.
In addition to a display at the library, the Osawatomie Public Library will build a searchable, online archives on the library website. The information will also be available on Recollections Kansas, a website of local memories available in partnership with the Northeast Kansas Library System.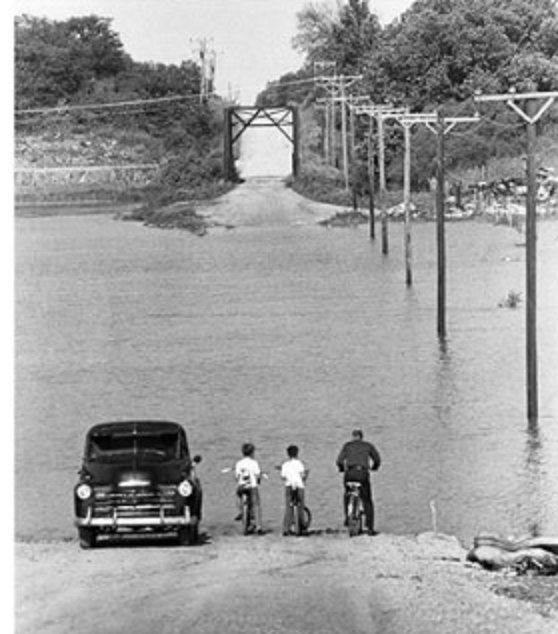 This work is important to preserving the impact of the rivers on the community, engaging community members with local history, and forging strong connections to the past. Crabtree shared, "Without this funding, we would have only been able to move forward on a shoestring budget. The Culture Preservation grant allows for greater sharing capacity and capturing stories. It also provided the funding to invest in the technology needed to capture content safely and easily."
Culture Preservation grants are available for oral history projects that preserve and share community memories. The Fall 2022 grant deadline is September 21. Contact Leslie VonHolten, HK Director of Grants and Outreach, for more information.
Join the Movement of Ideas