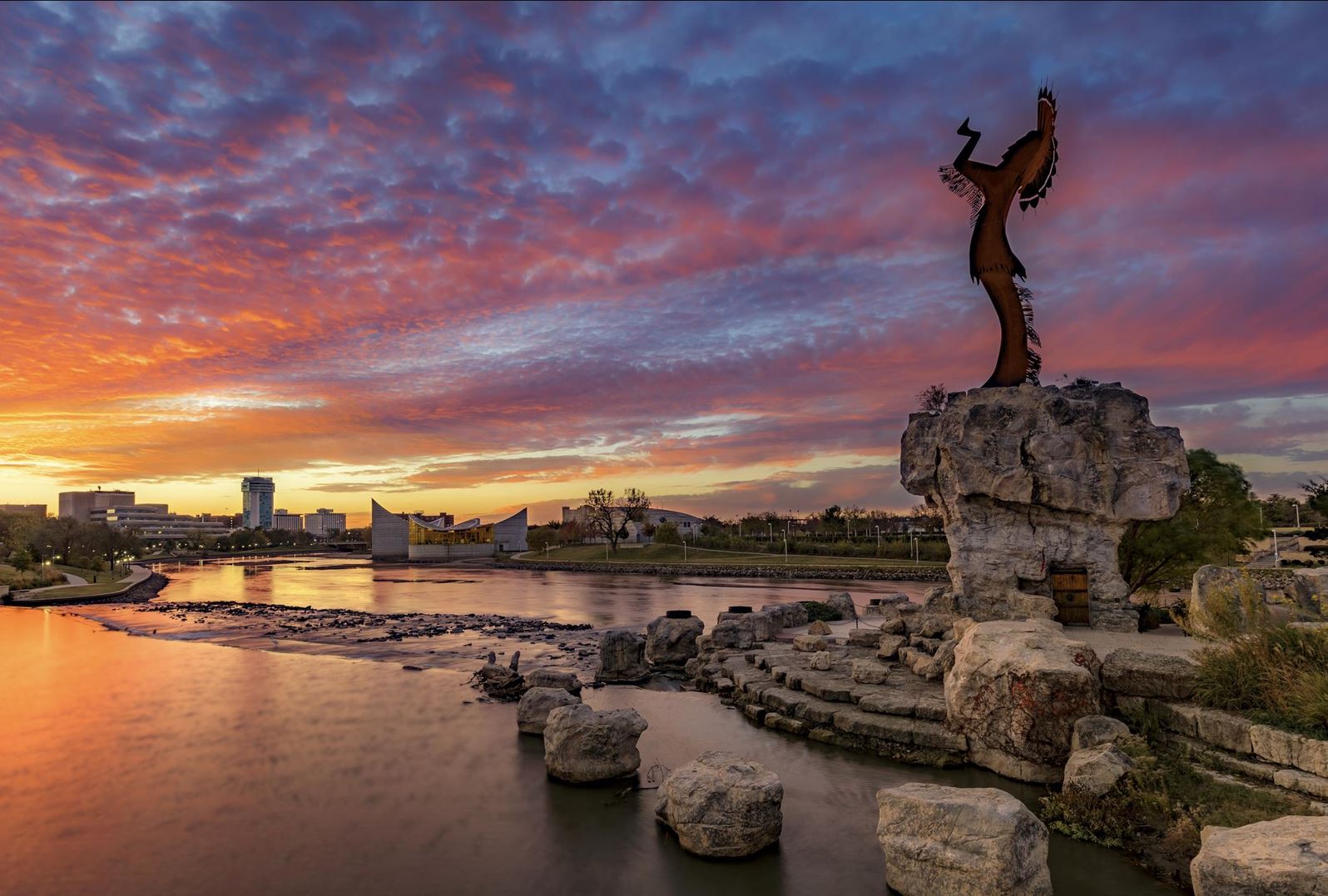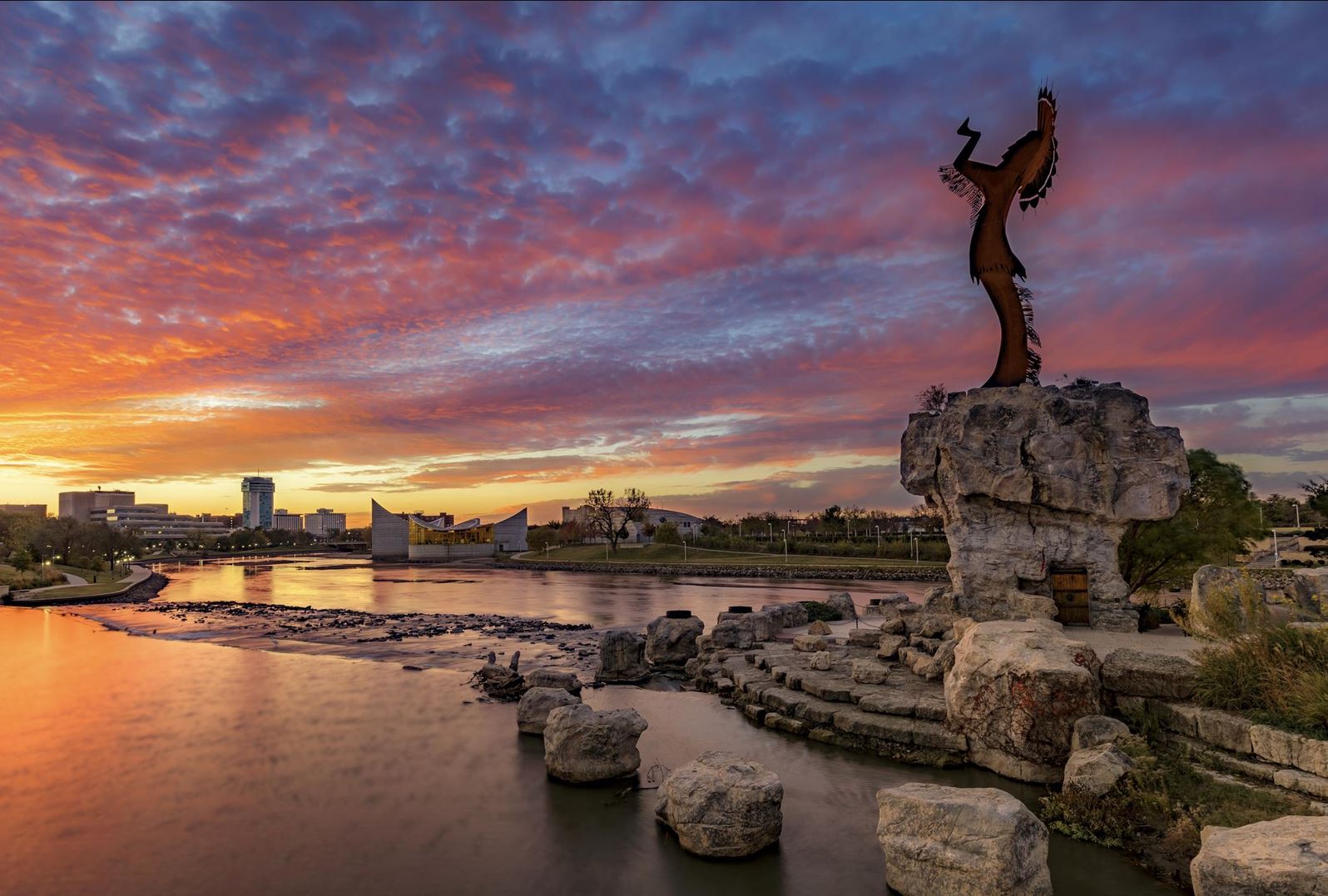 Blackbear Bosin, Painter of Songs
June 1, 2022
The Keeper of the Plains is a fixture of the Wichita skyline. Weighing in at five tons and towering above the confluence of the Big and Little Arkansas Rivers, the massive sculpture is the best-known work of artist Francis Blackbear Bosin (Kiowa-Comanche). Just across the river, the Mid-America All-Indian Museum (MAAIM) is preserving and digitizing a large collection of Bosin's artwork for future generations with the support of a Culture Preservation grant from Humanities Kansas.
In his book Blackbear Bosin: Keeper of the Indian Spirit, David Simmonds includes this quote from Bosin: "It is my belief that each of my paintings represents an inner song … It is a song I have listened to … It is a song that guides me until it cannot be heard any longer. Then, the painting is finished."
"Blackbear's artwork was created before archival standards were common and he died before the digital age," says Erin Raux, the MAAIM's director/curator. "Much of his work was not preserved or not in great shape [and it] is important to keep this collection safe for future generations. [We want] to share his culture through art…"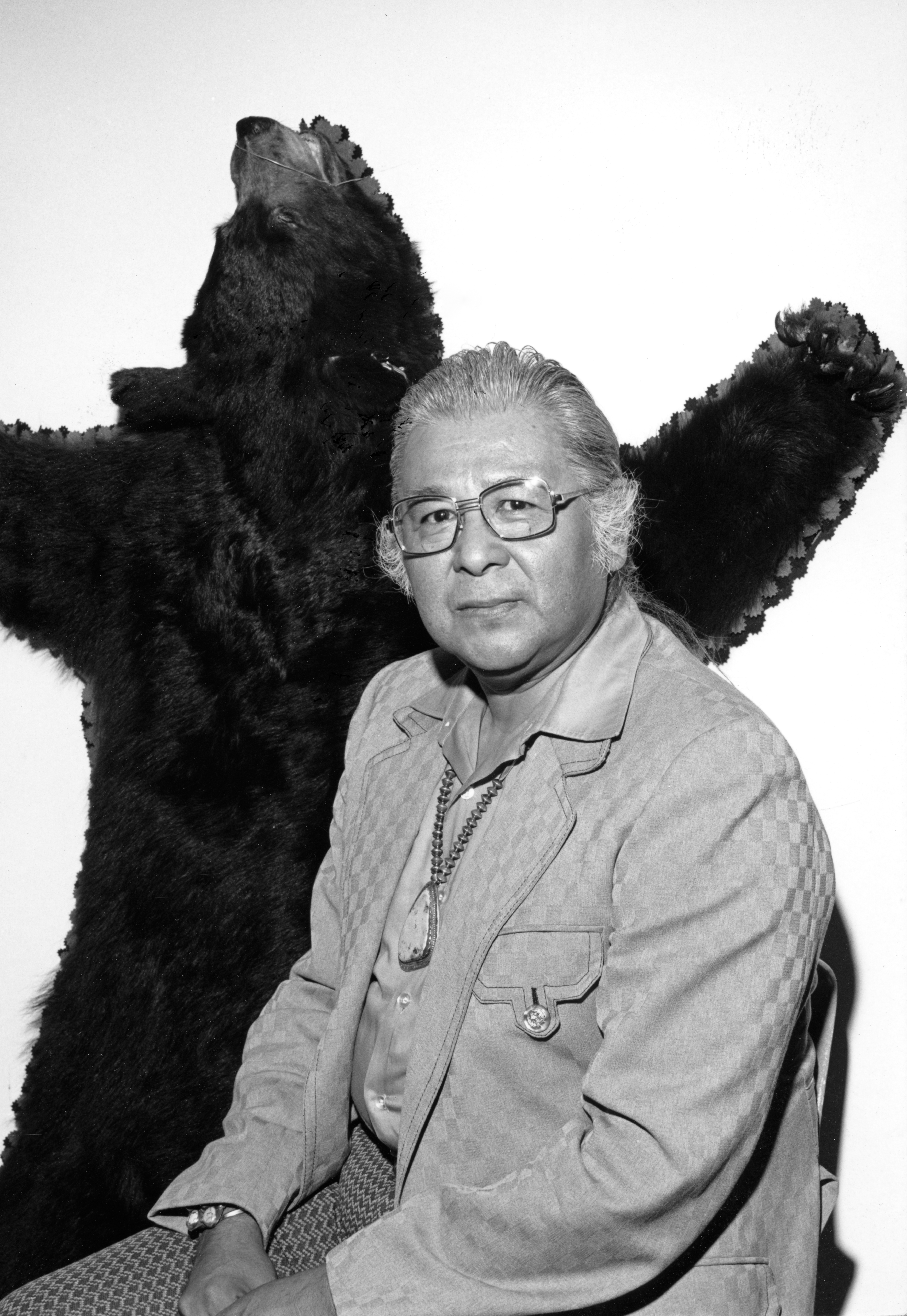 Bosin was born in Oklahoma and spent most of his adult life in Wichita working as a draftsman for Boeing Aircraft. A self-taught artist, Bosin created vibrantly colored paintings imbued with the spirituality of his people. Showing his training as a draftsman, his numbered sketches display an amazing attention to detail with an uncanny ability to bring a seemingly simple line drawing to life.
Bosin's work first came to national attention in the mid-1950s when National Geographic published a print of Prairie Fire, his second first-place winner for the Philbrook Museum of Art's yearly competition (then known as the Philbrook Art Center). It's a striking image; red and black flames and smoke soaring through the sky as antelope leap away from the flames and two men look over their shoulders as they race their horses to safety.
In 1976, Bosin was one of the founders of MAAIM and ultimately a large collection of paintings and other pieces of art were donated. Since then, the collection has been kept in the archives. With the MAAIM's "Bring the Bosins Home" campaign, the museum wants to make Bosin's work accessible.
"This [HK grant] project will help pivot our existing collection to an online format, enhancing public access to never-before-seen works and stories of the artist. Each Bosin artwork and personal item will be photographed, digitized, catalogued, and stored on an external hard-drive and on cloud-based storage," Raux says.
Raux estimates it will take about 18 months to complete the archival project. Objects will be on digital display on the museum's website, and some artifacts and artwork will be on permanent display at the museum.
"By the time of his death in 1980 at the age of 59, the originality and imagination reflected in his paintings had earned Blackbear Bosin a prominent place among American artists," Raux added.
The Bosin archives project is part of MAAIM's "Bring the Bosins Home" campaign that will culminate during a celebration of Bosin's 101st birthday on June 4, 2022.
HK Culture Preservation grants that preserve and increase access to cultural heritage are available. Contact Leslie VonHolten, Director of Grants and Outreach, for more information.
Join the Movement of Ideas