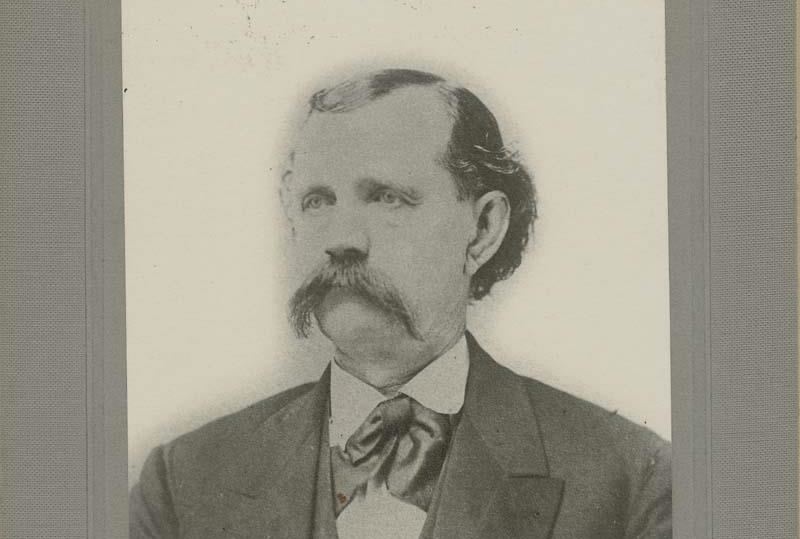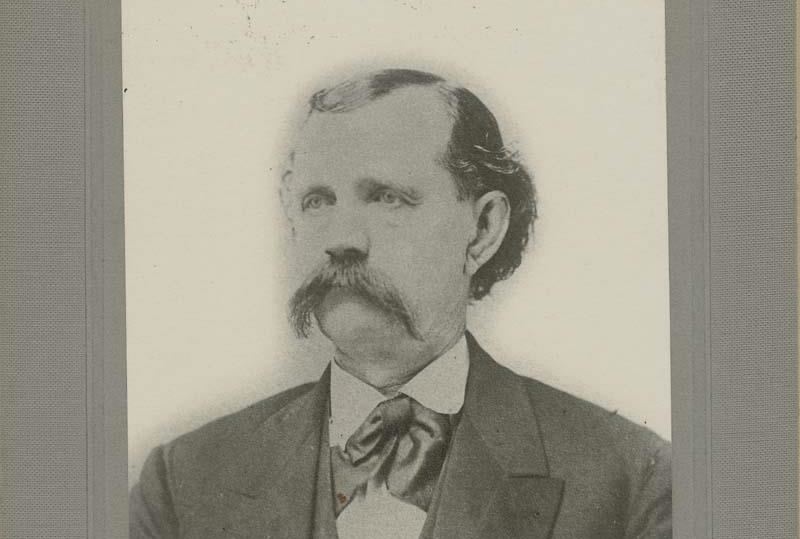 "Water Clear and Pure, & Excellent for Drinking": Exploring the Solomon River
Robert McBratney, born in Columbus Ohio in 1818, held quite a few jobs during his career: lawyer, printer's apprentice, delegate to the 1861 presidential election, newspaperman, and, by 1861, registrar of the Land Office in Junction City in northeast Kansas. The western territories had a case of railroad fever, and companies sprang up to lay routes into the territories. One such company was the Junction City, Solomon Valley & Denver Railroad, which formed in September 1869. The new company's board of directors needed to hire a president who could not only lead the business, but who could also lead an expedition along the Solomon River to sell the region to settlers and railroaders. They wanted someone smart and ambitious who could observe and report with clarity. Robert McBratney and his journalism background fit the bill.
The journey began October 14, 1869. In addition to a senator, a geology professor, and a railroad agent, McBratney brought along one cook, one ambulance driver, one servant, and almost a hundred state troops.
Issues plagued the journey almost from the start. McBratney complained about the wind in an October 18th entry, near what is now Glasco. He wrote, the party "concluded to go into camp, one of our mules being very lame & the day being very raw and windy [and…] very disagreeable." Later, on October 22, the party awoke to "a strong norther blowing filled with snow, that fairly stings the face." The snow abated long enough for them to hit the trail, but resumed later "with almost blinding fury."
McBratney declared "the water of the Solomon and its tributary is clear, pure, and hard."
Despite these difficulties, McBratney fell in love with the Solomon Valley. He wrote, "this is as fine a contre [sic] as any in the state." On October 28, he observed that "the hills were nearly covered with buffalo. We have seen more of them today than altogether. Saw also deer, elk, and antelope. Also gray wolves, thousands of prairie dogs, coyotes, and sage hens." He declared "the water of the Solomon and its tributary is clear, pure, and hard." McBratney's final verdict? "One snort of the iron horse in this valley would do more to people the wilderness we have traversed, than an army with banners." The Solomon River, according to this early exploratory expedition, was fully capable of housing both industry and communities on its banks and bends.
The Junction City, Solomon Valley & Denver Railroad never came to be, but the Union Pacific did build a branch line through the valley after McBratney's letters to eastern periodicals enticed settlers. Present day towns like Minneapolis, Delphos, Glasco, Simpson, and Beloit pepper the banks that so enamored McBratney.
Image courtesy of the Solomon Valley-Highway 24-Heritage Alliance.