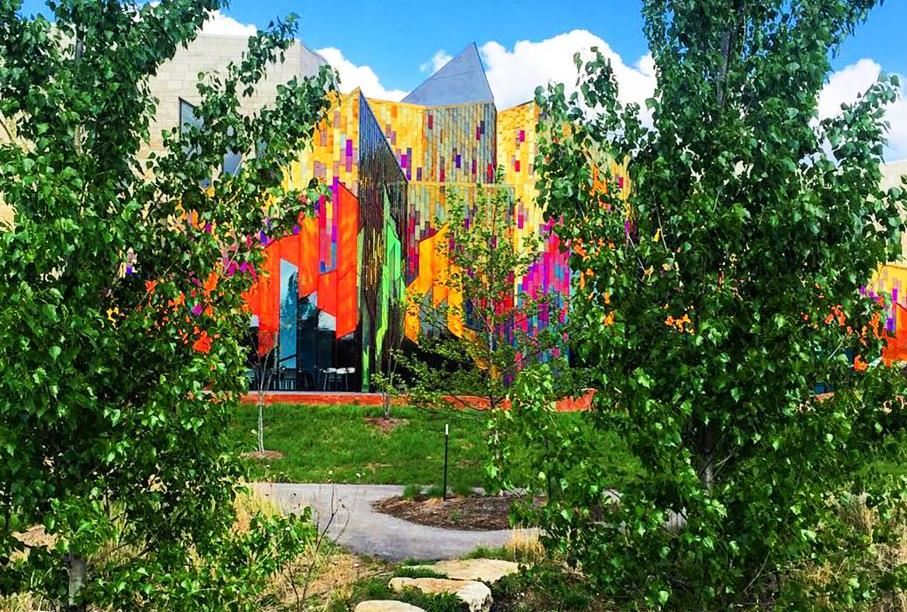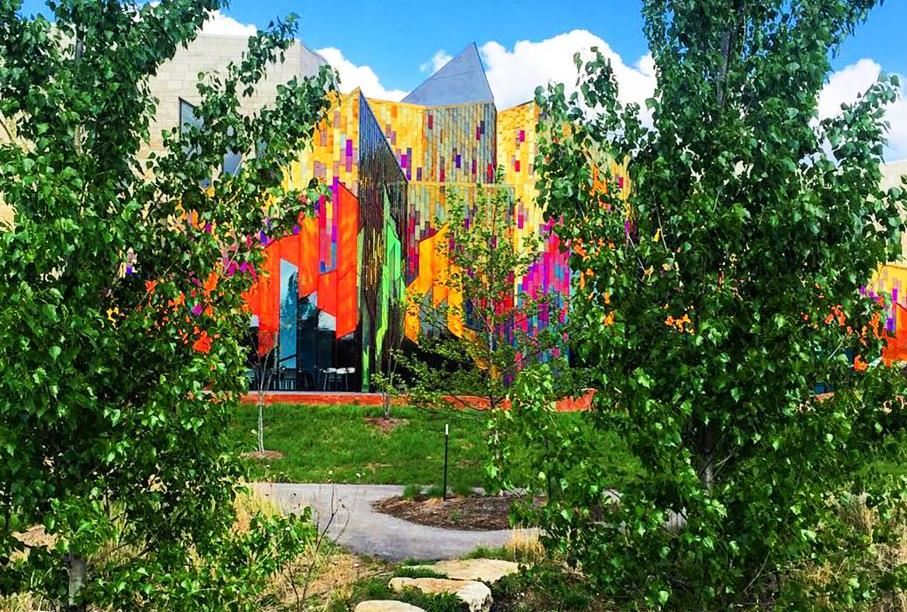 The Prairie Wetlands: Natural Neighborhoods
April 13, 2018
Article contributed by Museum at Prairiefire.
Neighborhoods tend to evoke certain images in our minds. Orderly rows of houses of varying shades of white or beige surrounded by squares of green grass all situated along a grid of black asphalt roads personify the paint-by-numbers picture of the classic suburban neighborhood. In contrast, nature is typically given descriptors such as "wild" or "chaotic" to describe the disorderly environment shaped not by architects, but by eons of unpredictable impact caused by a shifting planet. Despite being presented as diametrically opposed ideas, an idea of an untamable wild can fit into our idea of what qualifies as a neighborhood.
During the initial conception of the Museum at Prairiefire, located in Overland Park, there was an urge to incoporate man-made "natural neighborhoods" that represented ecosystems across the state of Kansas. While Kansas is typically known for its rolling prairies, there are a number of diverse biomes such as forests, rivers, and wetlands across the state. It was the surprisingly large number of wetland environments that inspired architect Jonathan Kharfen of Verner Johnson, Inc., to create an artificial habitat that would contrast the burning imagery created by the reds, yellows, and oranges of the Museum at Prairiefire's now-iconic dichroic glass. The symbolic fire of the Museum would feed into the flowing waters of the Prairie Wetlands.
Incorporating classic Kansas imagery such as sunflowers, waving wheat, and cottonwood trees, the Prairie Wetlands encircles a small stream with wild grasses and flowers dotted along its banks. The stream is fed by runoff from the Museum itself, along with water from a nearby golf course. With the stream serving as a self-sustaining centerpiece, the other "neighborhoods" making up the Prairiefire Wetlands thrive during the spring and summer months.
It was fortuitous that the Museum at Prairiefire and its Wetlands were opened alongside H20: Water=Life, the first of many American Museum of Natural History traveling exhibitions to be displayed at the Overland Park institution. The exhibition's subtitle, Water=Life, would prove to be fair warning for the wildlife that would come to dwell in the Wetlands. After a particularly heavy rainy season the Wetlands bloomed, with hundreds of species of mammals, birds, fish, amphibians, reptiles, and insects calling the ecosystem their home. Of all the animal species residing in the Prairiefire Wetlands, there are none whose arrival is more anticipated than the monarch butterflies that pass through each season at an official way station located at the mouth of the stream.
"The symbolic fire of the museum would feed into the flowing waters of the Prairie Wetlands."
The "natural neighborhoods" that make up the Prairiefire Wetlands don't rest upon a grid, nor is the grass trimmed and pristine. With a path that rolls over hills of capricious height and tall grass that hides animals from human eyes, the Wetlands are a neighborhood of uncertainty fed by a stream that sustains itself.
Visit the Water/Ways Smithsonian Exhibition
Water/Ways is on exhibit at the Museum at Prairiefire April 13-June 3, 2018