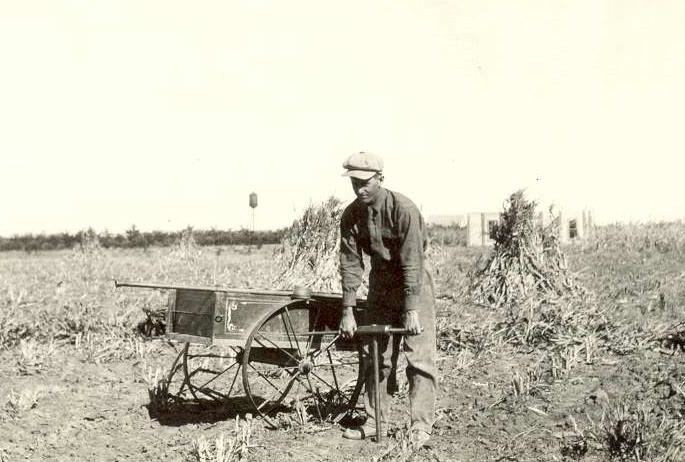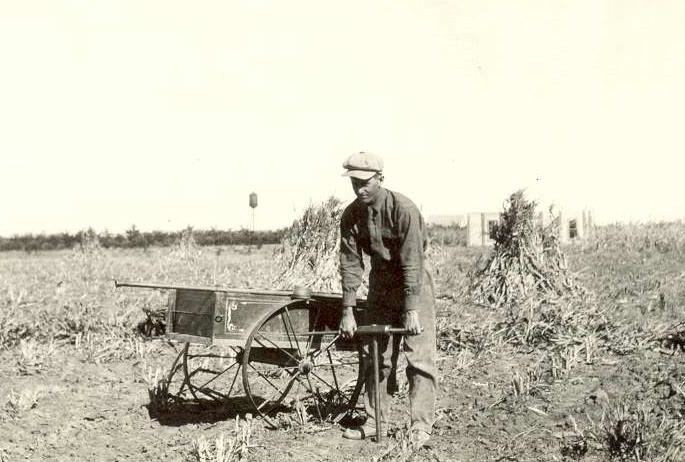 Joe Kuska and the Laboratory on the High Plains
Raised on a farm in the Great Plains, Joseph B. Kuska graduated from the College of Agriculture at the University of Nebraska. He joined the staff at the Colby Branch Station in 1914. The Colby Branch Station, an agricultural experiment center, opened by an act of the Kansas Legislature in 1913. Northwest Kansas farmers, concerned with erratic rainfall, drying winds, temperature extremes, and periodic drought decided a branch station might help find solutions to the difficult growing climate. Soon the United States Department of Agriculture partnered with the branch station to research how to farm in dry conditions.
Joseph B. Kuska's leadership of the Colby Branch Station left a lasting impact where "except for a few years," he served as its chief until 1951. According to a 1964 fiftieth-anniversary history of the Branch Station, Kuska's "firsthand knowledge of farming practices in the Great Plains, his good judgment, energy, and enthusiasm were in large measure responsible for the success of the work."
A significant part of Kuska's job involved water and its impact on farming in the arid High Plains. Under Kuska's guidance, the Branch Station studied "moisture storage under different methods of fallow; moisture storage with a basin lister; conservation of winter moisture; available moisture in soil at seeding time and its effect on yield and penetration of rain." Ultimately, they found that "the dry land farmer, to be successful, should follow a flexible system. This applies to his cropping systems, tillage methods, and cultural practices." Adaptability and flexibility were the ingredients for successful farming on the High Plains.
Yet the 20th century brought change to Kansas agriculture. In the 1970s the center pivot irrigation system replaced the ditch irrigation system of the 1950s and 1960s, ringing in a new era of irrigation. The use of center pivot irrigation to grow crops like corn in western Kansas opened a new line of research on farming the Great Plains.
A century after Joe Kuska signed on, the Branch Station in Colby leads the way in water and farm research.
The Branch Station, now called the Northwest Research-Extension Center (NWREC) and operated by Kansas State University, continues the research that Kuska started. These days, NWREC seeks more conservation-friendly alternatives to center pivot irrigation methods. For example, in 1989 Kansas State University started an initiative to test and advocate Subsurface Drip Irrigation, which irrigates crops using buried conduits and pipes slowly emitting water right into the soil. According to their website, NWREC "is committed to developing and promoting new irrigation technologies that will be environmentally and economically efficient while conserving and protecting limited water resources." Many believe that with the decline in aquifer levels and the high financial cost of irrigating, dry land acreage is a good fallback. Thus, a century after Joe Kuska signed on, the Branch Station in Colby leads the way in water and farm research.
Image courtesy of the Thomas County Historical Society