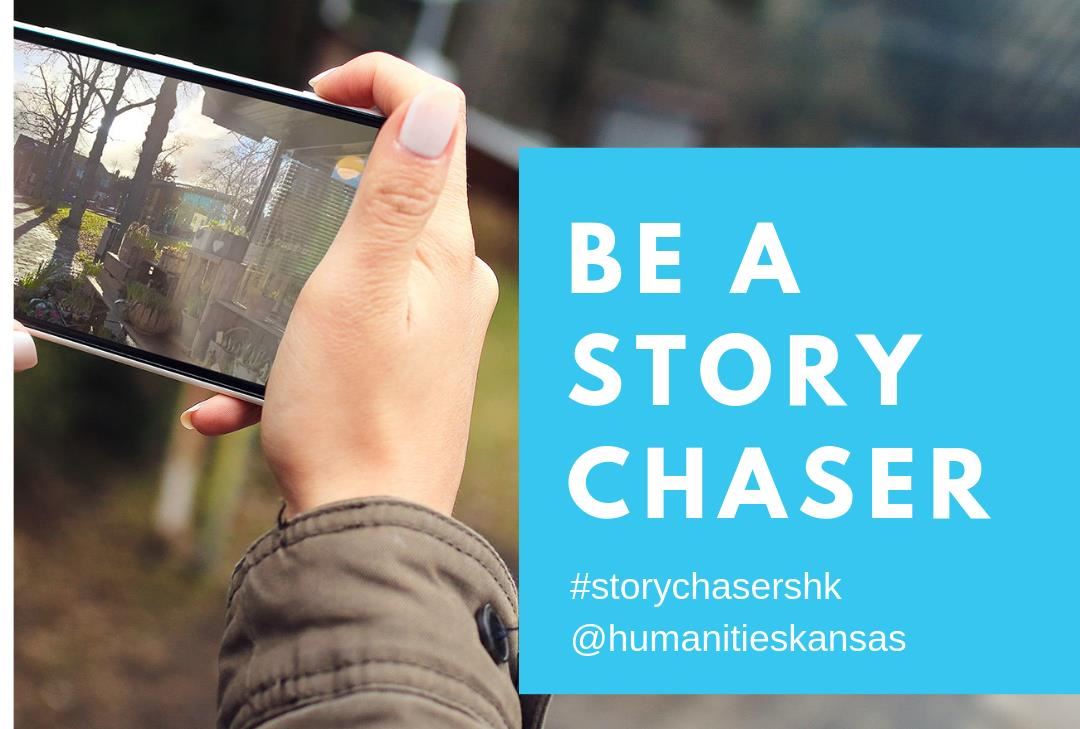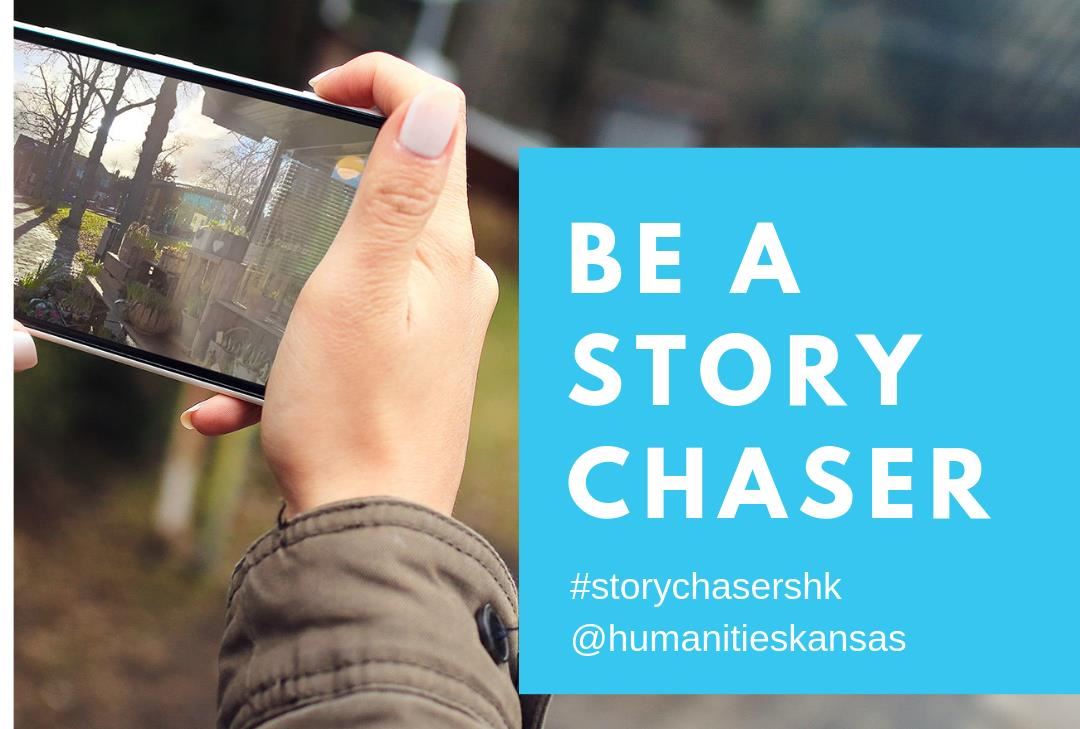 Story Chasers
Join the Movement of Ideas!
Story Chasers tell micro-stories on Instagram that document life in 21st century Kansas. If you like to learn and try new things, meet people, take pics, and tell stories, we need your help!
HOW IT WORKS:
Each month, HK will post on Instagram (@humanitieskansas) asking for contemporary Kansas micro-stories. These brief snapshots of life in the here and now – social distancing at little league games, outdoor concerts, or family camping - are just the things needed to keep the vision and image of the people and stories of Kansas up-to-date.
At the end of each month, HK will randomly select a winner from the submissions and have a prize delivered right to your door.
Here's How:
1) Choose an adventure

2) Snap a photo and tell the story on your own Instagram feed. Who did you talk to? What did you learn? Please no photos of kids under 18. Find inspiration for your short story in the photo gallery below.

3) Tag @humanitieskansas in your post.

4) Use the hashtag #StoryChasersHK
RULES:
In order to win prizes Story Chasers must:
Tag Humanities Kansas on Instagram: @humanitieskansas

Use the hashtag: #StoryChasersHK

Share stories that are Kansas based.
Questions? Contact Leighann Thone, Development Officer, at leighann@humanitieskansas.org or call 785-357-0359.