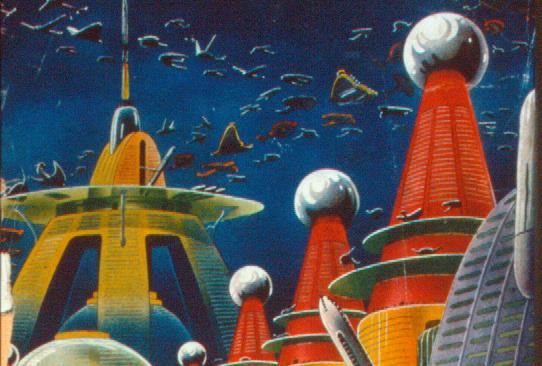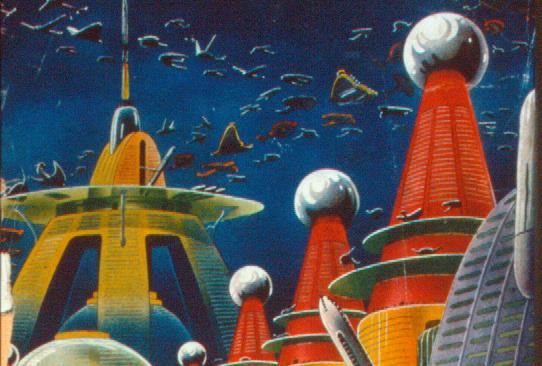 Yesterday's Tomorrows
What is it about the future that encourages us to dream? We envision time-saving devices, houses built in space, and cars that fly. We imagine strange creatures living on other planets and fear the destruction of our won. All of these visions tell us something about our communities and ourselves.
More than 30,000 visitors toured the Yesterday's Tomorrows Smithsonian Institution traveling exhibition when it toured Kansas in 2002. The exhibition presented an historical overview of what Americans thought the future would look like, beginning in 1900 and continuing through the late 20th century. The exhibition challenged Kansans to examine how the idea of progress toward "the future" affects their values, attitudes, and public issues.
Newton, Liberal, Burlington, Lucas, Coffeyville, and Atchison hosted the Yesterday's Tomorrows exhibitions.