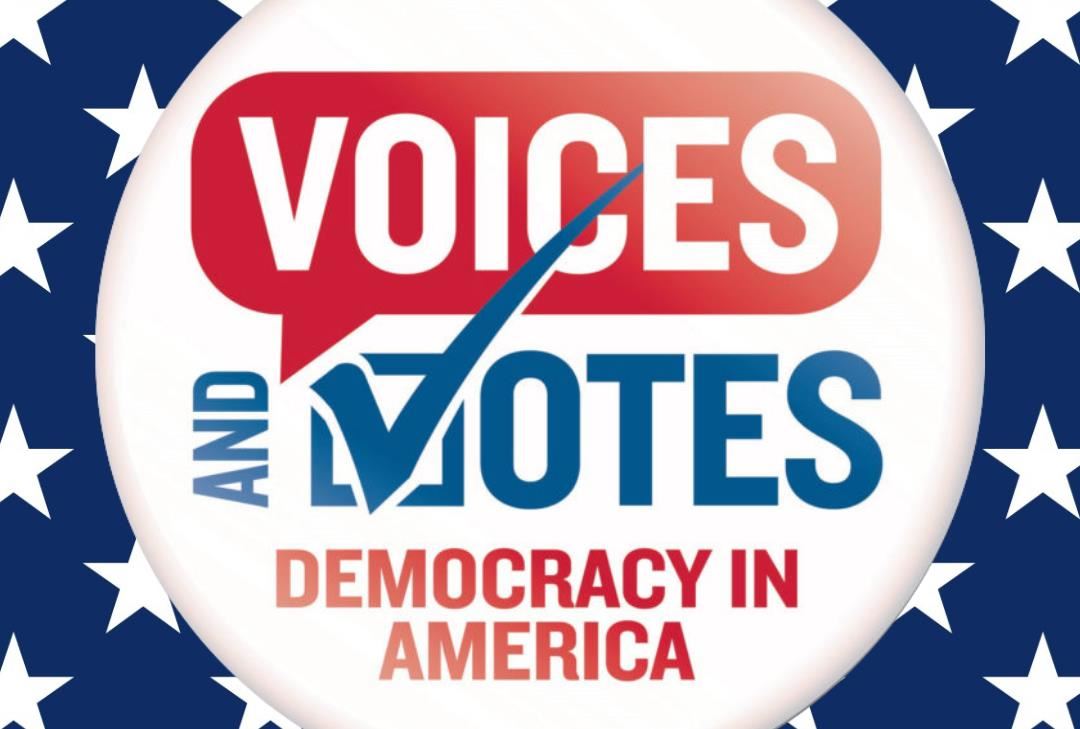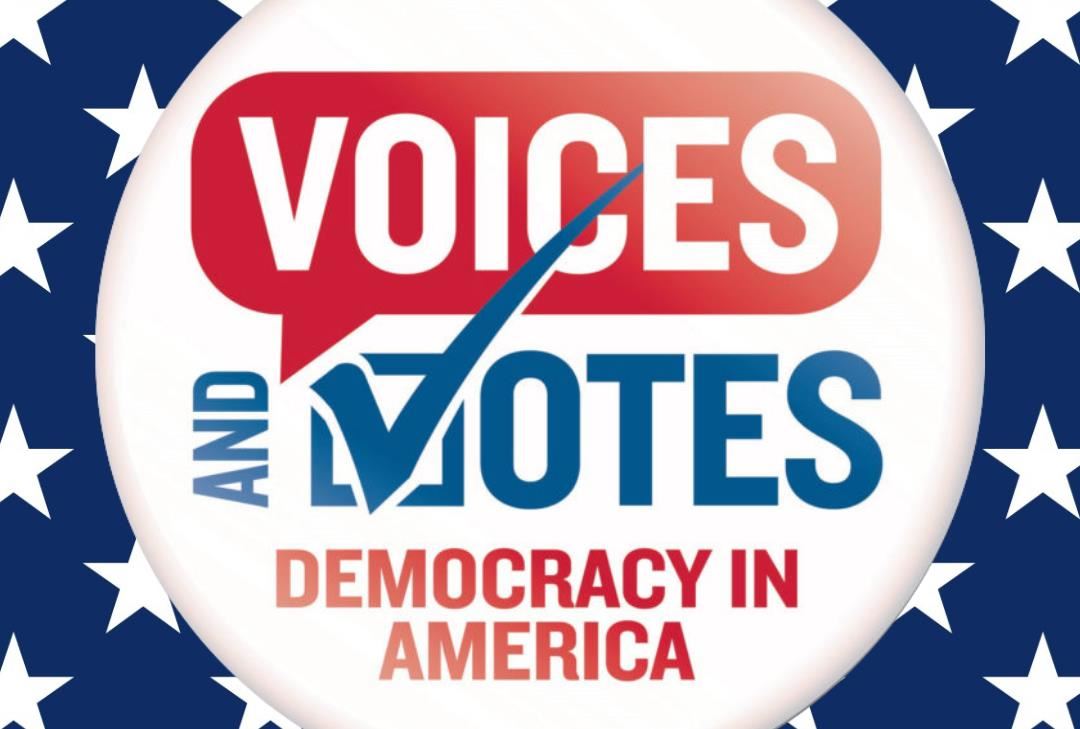 Voices and Votes: Democracy in America
Application Deadline: December 3, 2021.
The Smithsonian is coming to Kansas! Humanities Kansas is pleased to announce a special Kansas tour of Voices and Votes: Democracy in America, the new Smithsonian Institution traveling exhibition from Museum on Main Street. The exhibit explores the history of American democracy and will tour six Kansas communities between March 25, 2023, through January 7, 2024.
HK invites nonprofit cultural organizations, ​museums, art centers, public libraries, and others to apply to host the exhibition during its tour of the state.
​​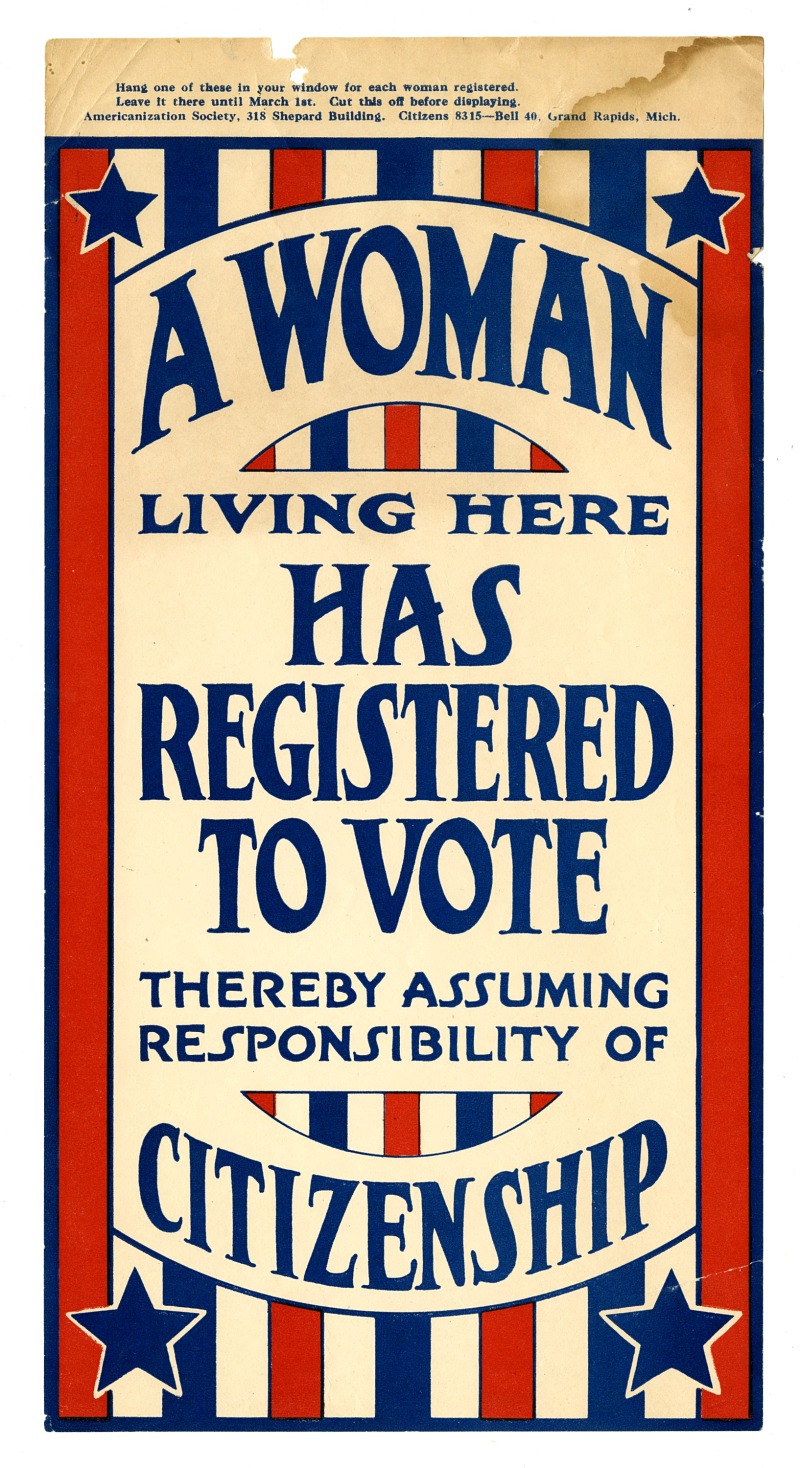 ​​About Voices and Votes
​Voices and Votes: Democracy in America traces the bold American experiment of a government run by and for the people. The exhibit examines the influences that shaped the early days of American democracy and the changes that have occurred in the nearly 250 years since.
Democracy is a form of government that requires civic engagement and participation. It is formed by citizens' responses to ongoing questions: What are the rights and responsibilities of citizens? What is the role of the government in American life? How do citizens participate in democracy? Beginning with the American Revolution, this exhibition explores these questions and more.
Bring the Smithsonian to Your Town!
Six Kansas communities will be selected to host the Smithsonian exhibition for six weeks each beginning in March 2023. Host sites will receive funding to develop local, nonpartisan exhibits and public programs that explore the themes of the national exhibition from a local perspective. Host sites will indicate in the application their preferred dates for hosting the exhibition according to the following timeline:
​Site 1: March 25 – May 7, 2023​
Site 2: May 13 – June 25, 2023
Site 3: July 1 – August 13, 2023​
Site 4: August 19 – October 1, 2023
Site 5: October 7 – November 19, 2023
Site 6: November 25, 2023 – January 7, 2024
Voices & Votes Informational Webinar
November 17, 2021, at 12:00 PM, HK will offer a free webinar that will walk through the guidelines and application process, allowing plenty of time for questions. Registration for this free event is required. Please note the process is competitive. Participating in the webinar does not guarantee selection.
Questions? Contact Abigail Kaup, Program Officer, at abigail@humanitieskansas.org or (785) 357-0359.