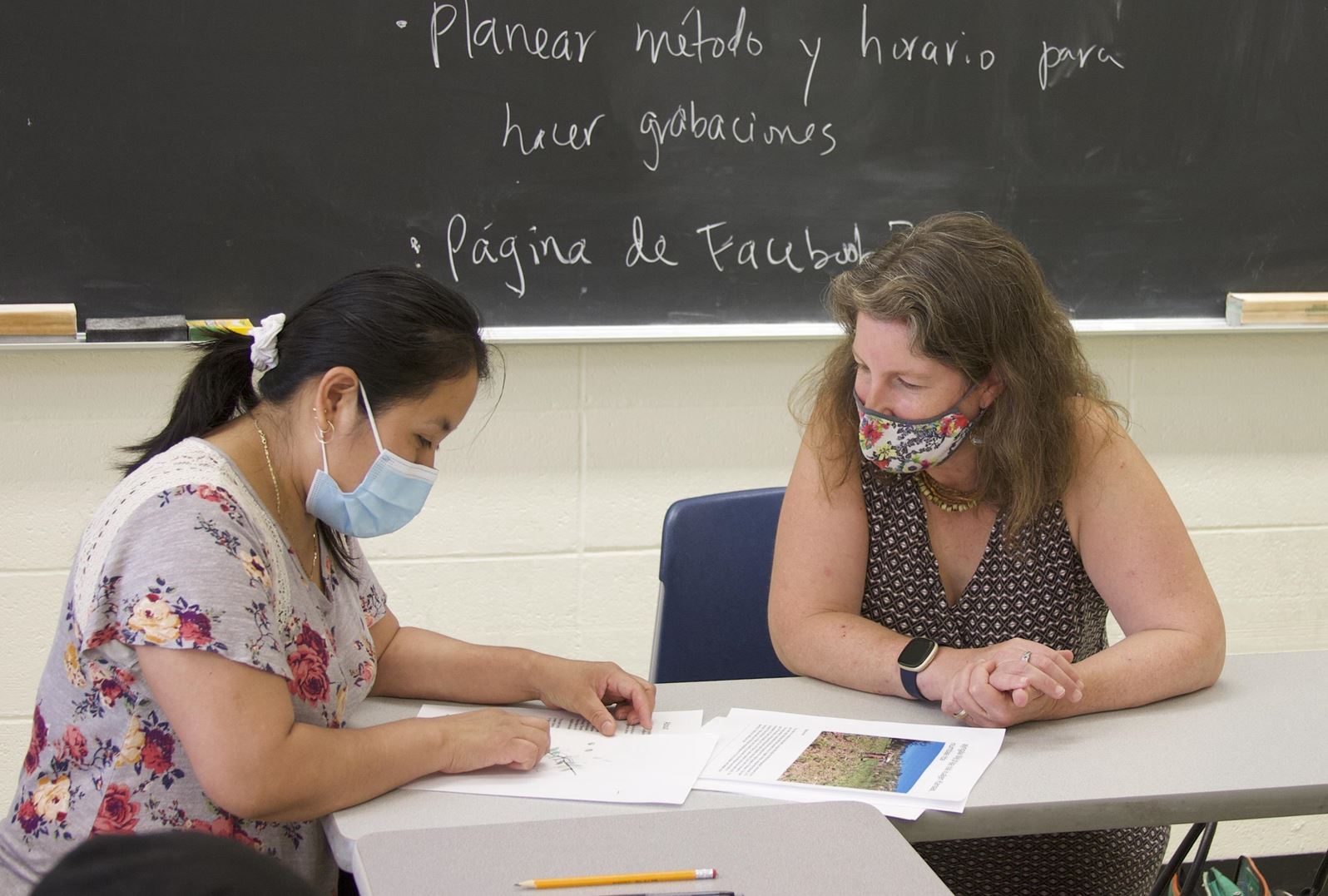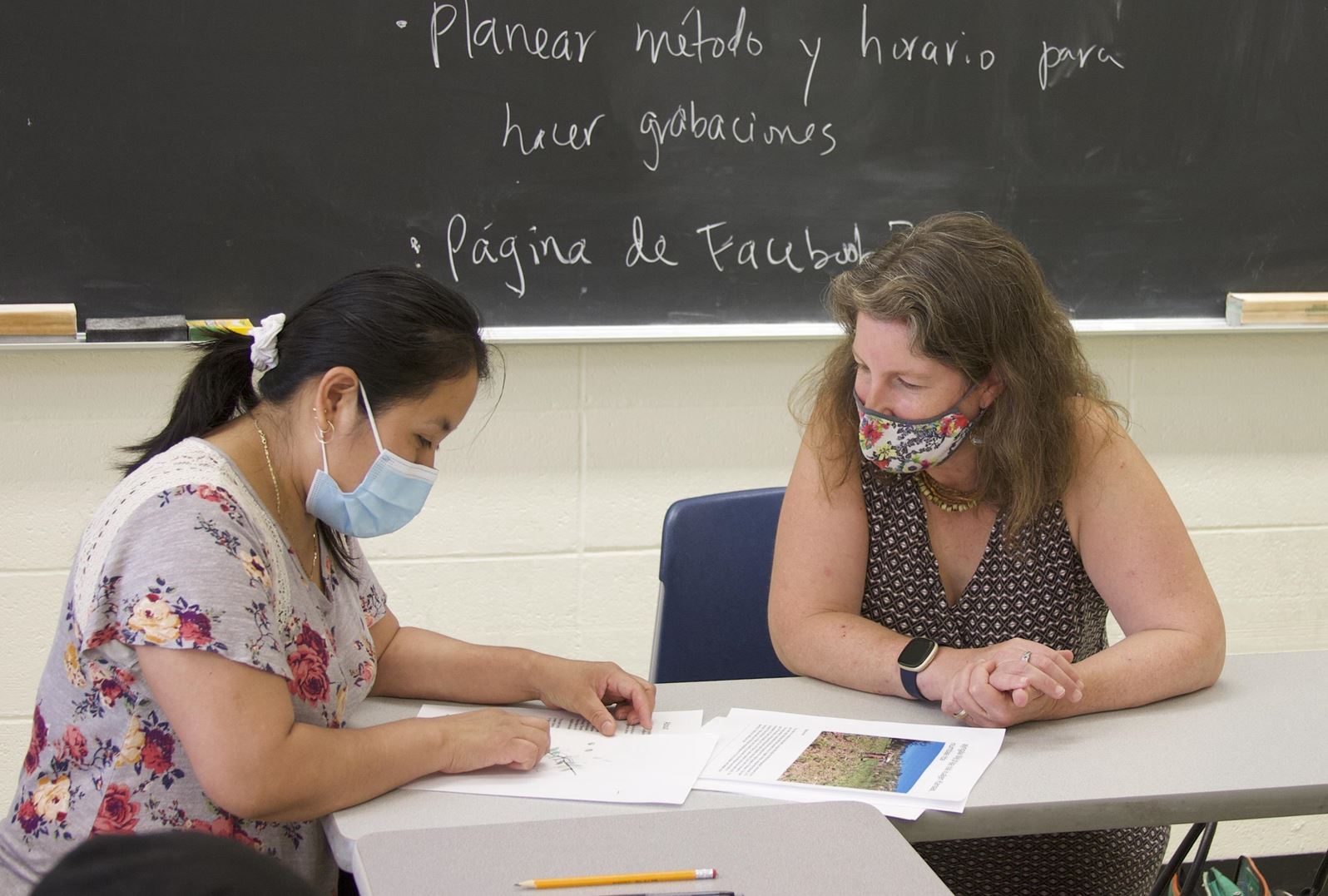 Language Keepers
November 1, 2021
In 2018, working with Centro Hispano Resource Center in Lawrence on a service-learning project with immigrants to the Lawrence area, Tamara Falicov recognized that a number of the new arrivals were from Guerrero, Mexico. And that rather than Spanish, they spoke Meꞌphaa, an endangered indigenous language.
"Lydia (Diebolt, Centro Hispano's executive director) approached me (that) a group of mothers were concerned their young children were not learning the heritage language," Falicov, a University of Kansas professor says, "and the children would not be able to communicate with their grandparents back at home in Mexico."
"The children identified that (the language issue) was important, and they had a lot of questions about where their parents came from," Diebolt says. "Both Tamara and Marta Caminero-Santangelo (director of the Center for Latin America and Caribbean Studies at KU) have engaged in projects that have helped the immigrant population and Centro Hispano."
After connecting with Philip Duncan, a linguistics professor at KU who works with Meꞌphaa, the two professors began working on a language project with Diebolt; Eutropia Rodriguez, a Meꞌphaa speaker and Lawrence resident; and Sylvia Fernandez, a postdoctoral fellow in public and digital humanities and the project consultant.
The first step for the group was to survey community members to see if they were interested in a project to help their children learn the language. After positive feedback, many discussions, and a lot of research, the group decided on an interactive, trilingual "talking" dictionary, featuring words in Meꞌphaa, Spanish, and English. Meꞌphaa speakers will also be able to record longer stories and spoken history.
Centro Hispano then applied for a Culture Preservation grant from Humanities Kansas, "Preserving the Meꞌphaa Language in Kansas: A Collaborative Online Dictionary." Culture Preservation grants are available to help Kansans preserve, create access to, and maintain cultural resources, all as a way of keeping alive the history and stories of Kansans.
To Falicov, the Centro Hispano project would not be possible without the HK grant. "We believe this (dictionary) is the first step in meeting the needs of the (local) community members, (as well as the needs) around the country and globally."
"I also think (the project) might be a way to strengthen that parent/child bond," Diebolt says.
"Talking dictionaries are meant to be more interactive and allow people who use the dictionary to hear each entry spoken," Duncan says. "It's also highly collaborative and driven by community needs."
As the project manager, he says the project is moving forward. "We expect to have the site ready to launch around March 2022."
The group is hoping to invite a Meꞌphaa poet from Mexico to Lawrence, and they are looking to purchase books in Meꞌphaa for the Lawrence Public Library. "The idea is to continue to make the Meꞌphaa speaking community feel more welcome, more visible, and engage with spaces such as the library to put on exhibits and other programs that educate the general public about this indigenous speaking community and the ways they are working to preserve their language," she shares.
Culture Preservation grants for projects supporting language preservation are available. Contact Leslie VonHolten, HK Director of Grants and Outreach, at lvh@humanitieskansas.org or 785-357-0359 for more information.
Photo credit: Eugenia and Tamara discuss elements for the Meꞌphaa Language website. Image courtesy of Philip Duncan.