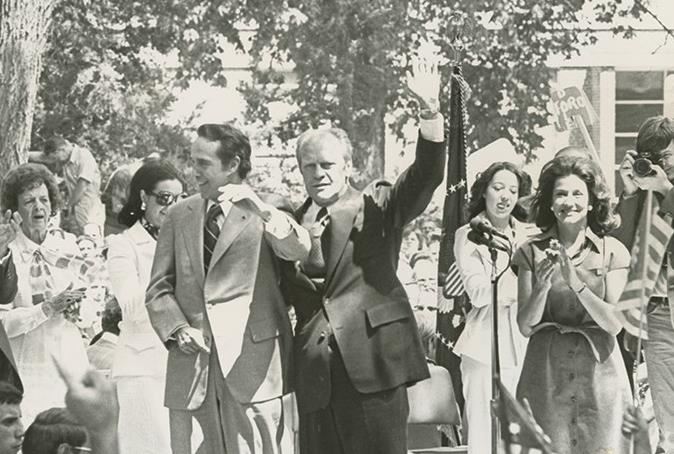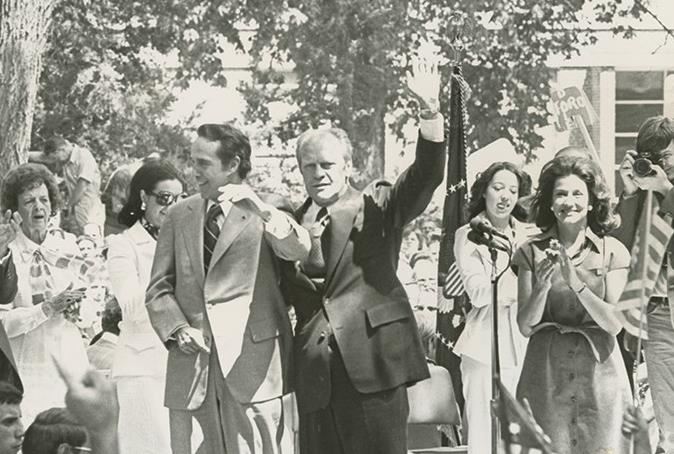 Hotline: A Picnic for a President -- in 24 Hours or Less
October 15, 2020
When President Gerald Ford's election campaign decided to visit the hometown of Vice Presidential nominee Bob Dole in 1976, community residents had less than 24 hours to plan the event. Audrey Coleman, Associate Director of the Robert J. Dole Institute of Politics and Director of the Dole Institute Archives and Museum, tells the story of how they did it in "A Picnic for a President — In 24 Hours of Less."
Listen to "A Picnic for a President"
This recording is part of the Humanities Kansas Hotline, a series of bite-sized micropresentations about Kansas stories – both serious and light-hearted – that are researched and presented by experts across the state.
Image courtesy of the Dole Institute of Politics