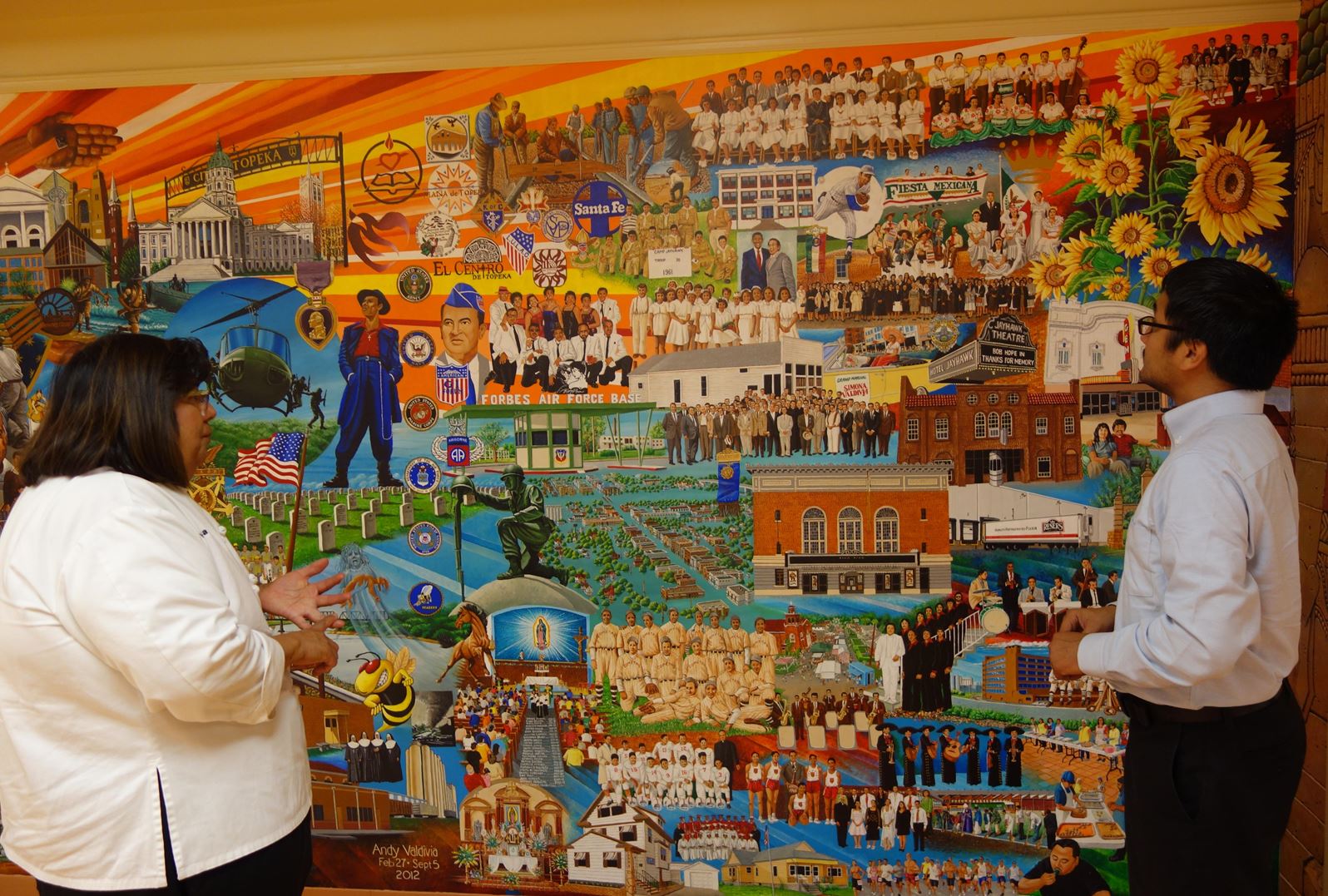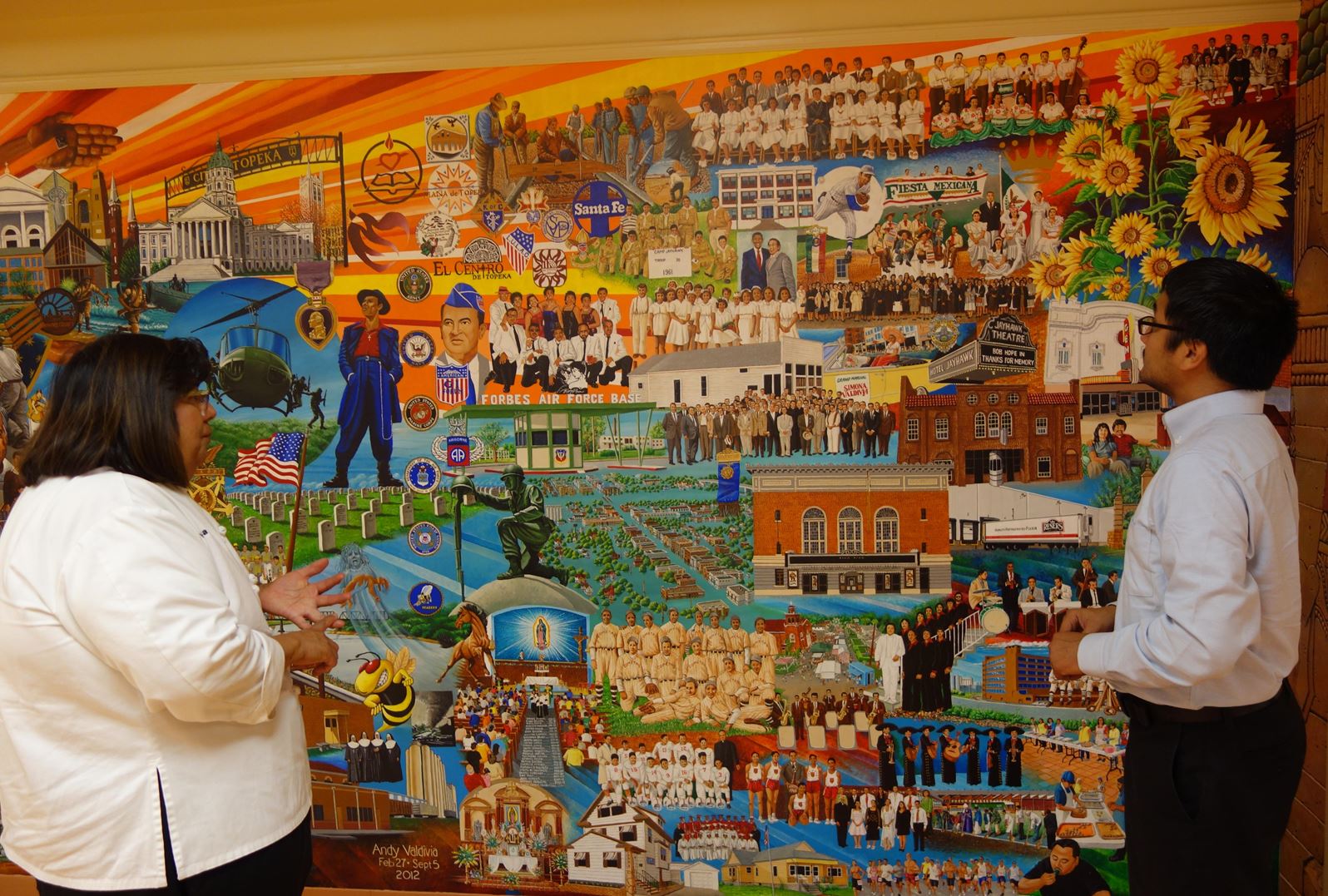 Latino Stories of Kansas/Historias Latinas de Kansas
Latino Stories of Kansas/Historias Latinas de Kansas is a multi-dimensional statewide project. The initiative seeks to deepen the public's knowledge and appreciation of the vital connections between democracy, the humanities, journalism, and an informed citizenry through the lens of Latino immigration to Kansas.
Latino Stories of Kansas/Historias Latinas de Kansas is part of the "Democracy and the Informed Citizenry" initiative administered by the Federation of State Humanities Councils. Humanities Kansas thanks the Andrew W. Mellon Foundation for their generous support of the initiative and the Pulitzer Prizes for their support.
Save the Date: October 4, 2018
Think and Drink featuring Sonia Nazario
6:30 pm
Delaware Room, Reardon Convention Center
520 Minnesota Ave, Kansas City, KS
Pulitzer Prize-winner Sonia Nazario returns to Kansas as part of the Latino Stories of Kansas initiative. The award winning, national bestselling book, Enrique's Journey, is a classic in the literature on immigration. It is now revised and updated, and Sonia Nazario is one of the country's most powerful voices on the subject. This book is not just the story of one boy in search of his mother. It is the story of one million undocumented children living in the United States today.

Based on the Los Angeles Times newspaper series that won two Pulitzer Prizes, the George Polk Award for International Reporting, and the Grand Prize of the Robert F. Kennedy Journalism Awards, ENRIQUE'S JOURNEY puts a human face on the ongoing debate about immigration reform in the United States. The book won the 2011 Williams College Book Award Program, the 2006 California Book Award, Silver Medal in non-fiction, and the 2006 Christopher Book Award. It has been translated into eight languages, chosen by 87 universities and scores of high schools nationwide as a common or freshman read, and selected by 20 cities as a "One City" read.
From There to Here: Immigrant Stories of Kansas Communities
Writing workshops to share immigrant stories. Nearly everyone has an immigrant story yet rarely do we have the opportunity to preserve it. Tell your immigrant story at this writing workshop facilitated by José Faus of the Latino Writer's Collective. No previous writing experience necessary. Participants are invited to bring an object that is meaningful to them to inspire their writing. Workshop available in Spanish and English.
Immigrant Stories of Lawrence
September 15 at 10am
Lawrence Public Library
Immigrant Stories of Kansas City
September 29 at 10am
El Centro, Inc.
Immigrant Stories of Wichita
October 6 at 2:30pm
Wichita Public Library - Evergreen Branch
Immigrant Stories of Newton
October 13 at 10am
Newton Public Library

InstaReads/InstaLectura
Humanities Kansas announces the inaugural read for our Instagram book club "InstaReads/InstaLecutura." Our first book features the award-winning, national best-selling Enrique's Journey by Pulitzer Prize winning journalist and former Kansans Sonia Nazario.
Join Humanities Kansas on Instagram this September as we host a discussion of Enrique's Journey: The Story of a Boy's Dangerous Odyssey to Renunite with His Mother. Based on her series of Pulitzer Prize winning articles for the Los Angeles Times, Nazario puts a human face on the immigration debate. She profiles a 16 year old boy on his trek from Honduras to North Carolina in search of his mother. This is a story of an unaccompanied minor traveling 1600 miles to find his mother who left him eleven years earlier in search of work in the US in order to feed her starving family.
For more information about Latino Stories of Kansas/Historias Latinas de Kansas, contact Valerie Mendoza, Director of Programs: valerie@humanitieskansas.org.
Gallery
View