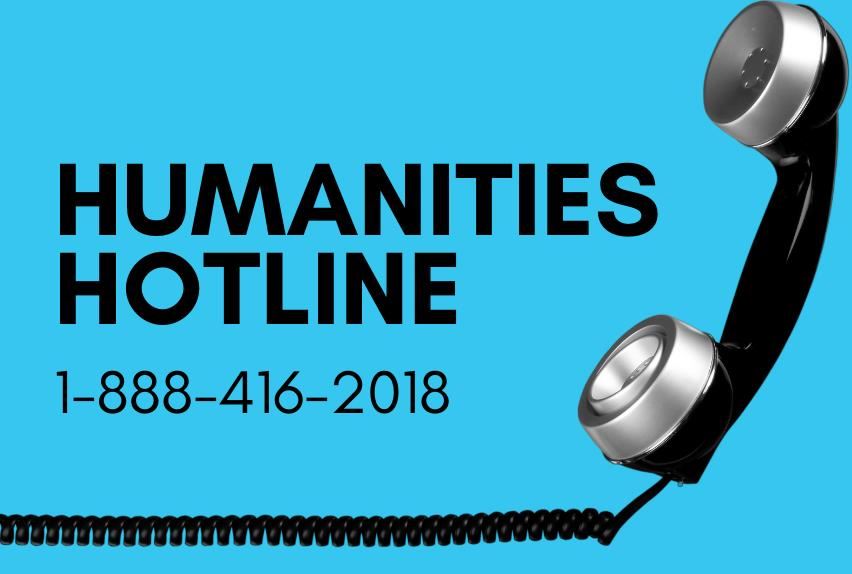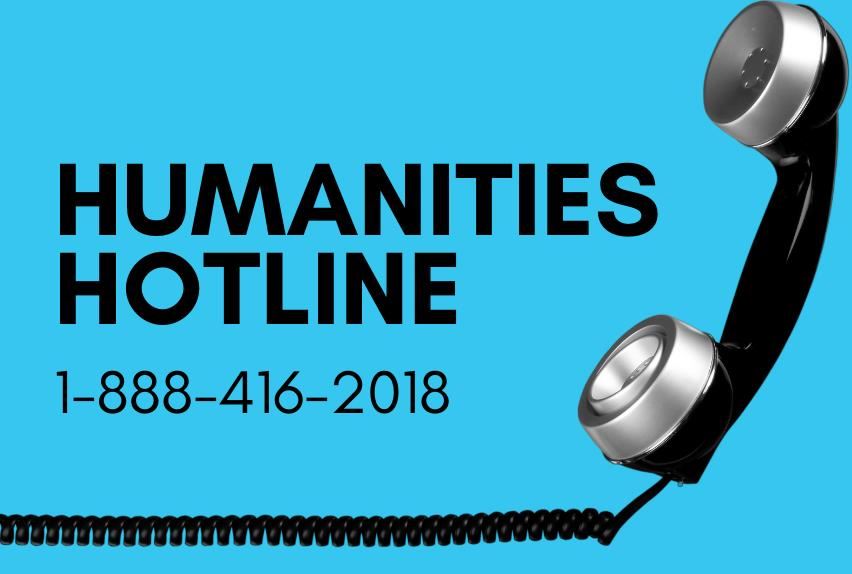 Humanities Hotline
The toll-free Humanities Hotline delivers interesting short stories anytime, day or night. It's simple: Dial 1-888-416-2018 and choose from a menu of humanities highlights, like a poem by Langston Hughes or the brief story of a presidential visit to Russell. These bite-sized micropresentations cover Kansas stories – both serious and light-hearted – and are researched and presented by experts across the state.
The Humanities Hotline provides an accessible alternative to today's Zoom culture and encourages the people of Kansas to participate in lifelong engagement with the humanities.
Humanities Hotline topics change monthly. Call the toll-free number as often as you like. It's free and available at the touch of a dial or the tap of a keypad. Call today!
New Opportunity! Become a Humanities Hotline Partner!
Humanities Kansas is launching the 2021 Humanities Hotline on February 1 and is seeking 15 community cultural nonprofit partners to help reach local and regional residents who would most benefit from positive connection and cognitive engagement during the pandemic. Deadline: January 18.
Current Humanities Hotline Topics
Humanities Hotline, December 1 - 15, 2020
Humanities Hotline, November 15-30
Humanities Hotline, November 1 - 14
Humanities Hotline, October 15 - 31
Humanities Hotline, October 1 - 14
Humanities Hotline Survey
Please take a moment to take the Humanities Hotline survey. HK appreciates your feedback.
Promote the Humanities Hotline
Help HK spread the word! Download a flyer to post at your institution or a social media graphic to use online.