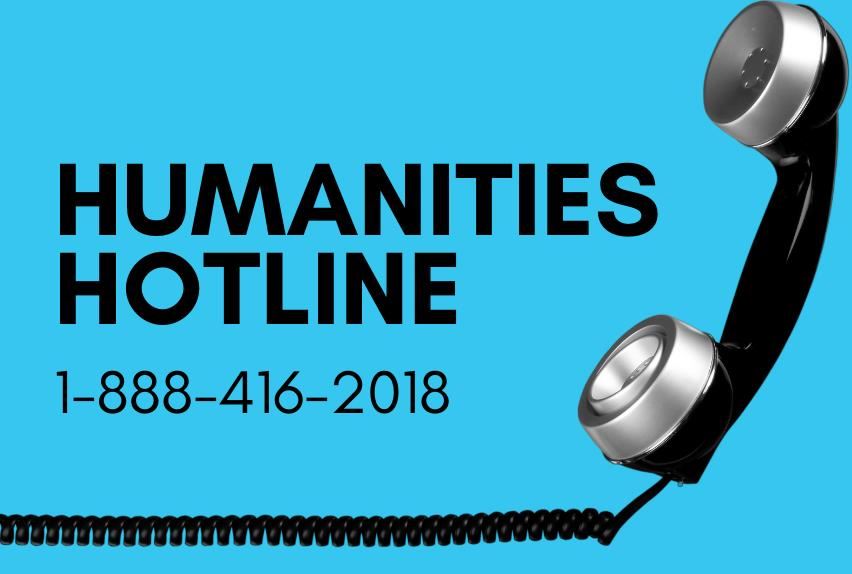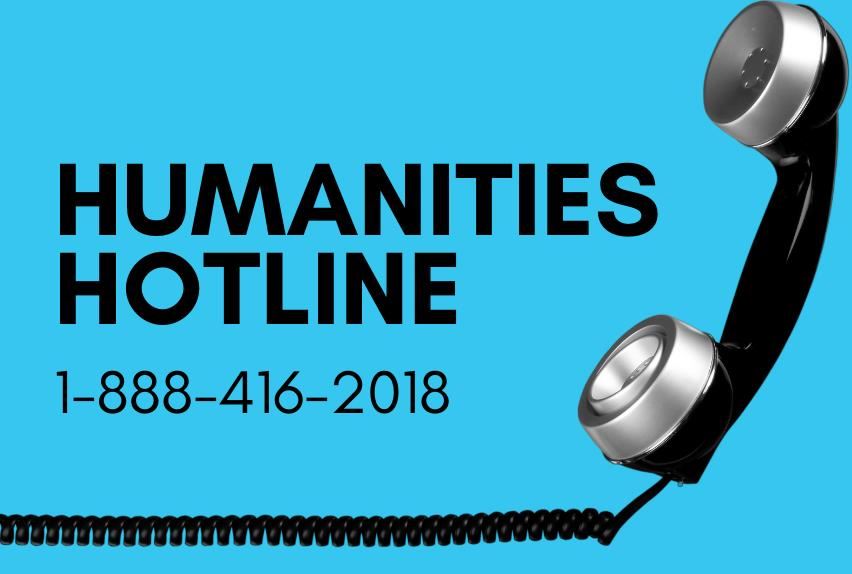 Humanities Hotline
The toll-free Humanities Hotline delivers interesting short stories anytime, day or night. It's simple: Dial 1-888-416-2018 and choose from a menu of humanities highlights, like a poem by Langston Hughes or the brief story of a presidential visit to Russell. These bite-sized micropresentations cover Kansas stories – both serious and light-hearted – and are researched and presented by experts across the state.
The Humanities Hotline provides an accessible alternative to today's Zoom culture and is part of HK's National Arts and Humanities Month celebration encouraging the people of Kansas to participate in lifelong engagement with the humanities.
Humanities Hotline topics change every two weeks. Call the toll-free number as often as you like. It's free and available at the touch of a dial or the tap of a keypad. Call today!
Current Humanities Hotline Topics
University of Kansas English Professor Giselle Anatol talks about the history of the vampiric "soucouyant"

Washburn University Lecturer and Poet Dennis Etzel, Jr. shares "The Mystery of the Black Fans"

McPherson College English Professor Kim Stanley discusses the role of ghosts in literature

Emporia State University English Professor Emeritus Jim Hoy tells "The Legend of the Blue Light Lady"
Humanities Hotline, October 1 - 14
Humanities Hotline Survey
Please take a moment to take the Humanities Hotline survey. HK appreciates your feedback.
Promote the Humanities Hotline
Help HK spread the word! Download a flyer to post at your institution or a social media graphic to use online.