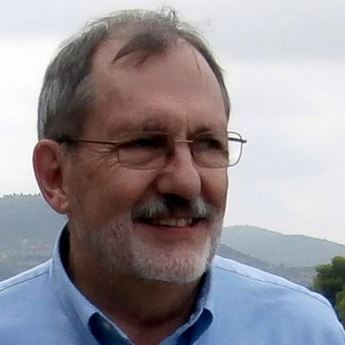 Jerry Harper, Speaker
Semi-retired lawyer with an ongoing interest in Kansas' more colorful characters.
Feel Your Oats (with Help from a Goat)
Presentation by: Jerry Harper
When J.R. Brinkley arrived in Milford, Kansas, in 1917, with a suspect medical diploma in hand and just $23 in his pocket, few would have imagined the notoriety he would attain over the next 25 years in medicine, politics, and broadcasting. It all began with the xenotransplantation of goat testicles -- a dubious cure for flagging male virility that quickly engaged the popular imagination -- and brought him fame, fortune, and the wrath of the medical establishment. Eventually, Doc Brinkley lost his Kansas medical license in 1930 but that didn't stop him from running for Governor. In this presentation, we look at Brinkley's life to see what cautionary lessons we might learn that could prove helpful in today's world. Powerpoint.
Contact Jerry directly about speaking at your event:
jharper900@gmail.com