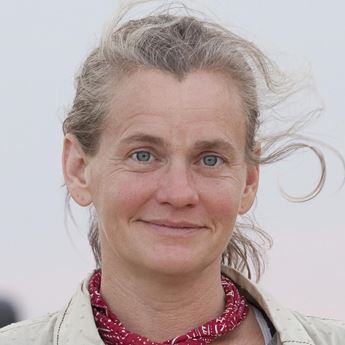 Erika Nelson, Speaker
Creator and Curator of the World's Largest Collection of the World's Smallest Versions of the World's Largest Things Traveling Roadside Attractions and Museum.
Transforming the Commonplace: Seed Portraits, Hair Wreaths, and Butter Sculptures
Presentation by: Erika Nelson
What would the Iowa State Fair be without butter sculptures, the Minnesota State Fair without seed portraits, or Victorian houses without hair wreaths? These beloved wonders are due, in large part, to the work of visionary artists like Lillian Colton, a seed portraitist who started here craft in the late 1960s; Caroline S. Brooks, who pioneered the art of sculpting in butter in the late 19th century; and Leila Cohoon, a well-respected hair wreath expert. This presentation examines the uncommon transformations of commonplace materials, and features the stories of these women and the institutions that preserve these odd traditions.
Contact Erika directly about speaking at your event:
785/760-0826
worldslargestthings@gmail.com