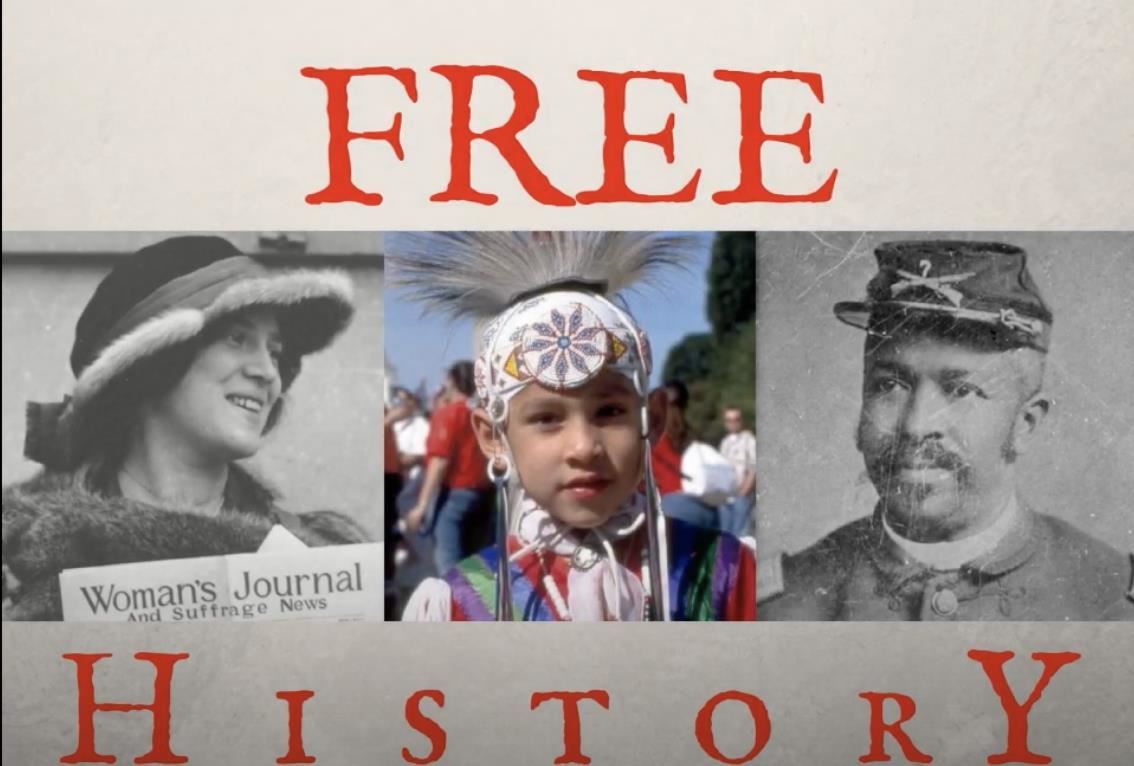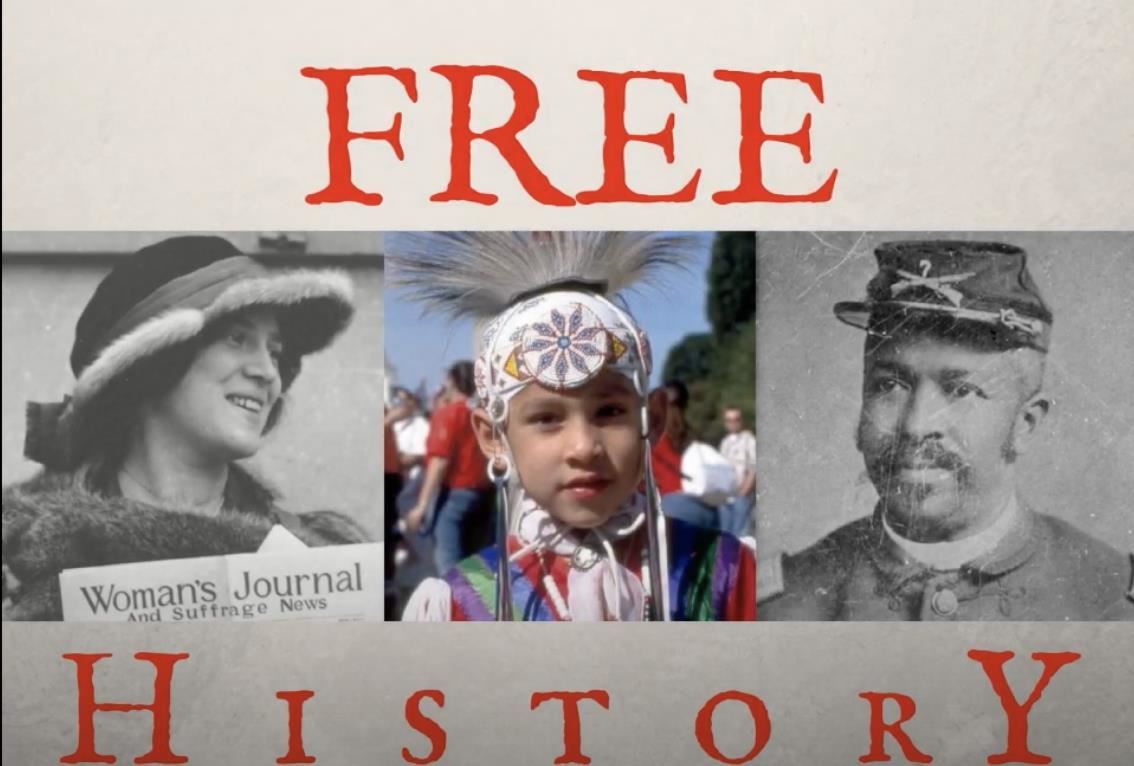 FREE History: Seeing Today's Kansas in Yesterday's Actions
August 24, 2020
As the long arc of the moral universe bends toward justice, to loosely quote Rev. Martin Luther King, what are the Kansas stories along that arc? A new online series, FREE History, explores events in Kansas history that connect with the human rights work taking place across the country today.
The videos were sparked by this summer's need for fast, online programming that provided context for nationwide activism over racism. "With so much public interest over how monuments and other pieces of historical knowledge inform our lives today, it's the perfect opportunity to hold discussions with experts on such connections between past and present," said Will Hickox, Public Engagement Coordinator at the Watkins Museum of History in Lawrence and the series host.
Dorthy Lee Pennington's talk, "Black Churches of Lawrence," was the first interview in the series. Pennington, Associate Professor of Communications Studies at the University of Kansas, approached her research as both a scholar and a parishioner. In the Black church, "history and culture are connected," she explained. "Black culture combines the sacred dimension with the secular dimensions of life and are inseparable." Her interview is a fascinating survey of historical churches, beginning with St. Luke's African Methodist Episcopal Church (est. 1862) and the 9th St. Missionary Baptist Church (est. 1863), which are both still active in Lawrence today. A variety of denominations with unique origin stories have developed in the years since, but Pennington notes that for each one, "the Black church in America has always been a site for social justice and civil rights activities."
Hickox's interviews of historians and activists provide meaningful context to today's headlines. "I was surprised how the churches differed in beliefs and practices, and how they all exemplified the melding of the sacred and secular in Black public life," said Hickox. "This characteristic of Black churches of course informs their civil rights activism."
Upcoming topics include American Indians and the U.S. Census (August 31), the First Kansas Colored Infantry (September 7), and Kansas Mexican-Americans and Food (October 5).
FREE History is a collaboration between the University of Kansas Hall Center for the Humanities, Humanities Kansas, Watkins Museum of History, Freedom's Frontier National Heritage Area, Inc., and the KU Dept. of African and African-American Studies.
FREE History can be found on Facebook and on the FFNHA YouTube channel.
Join the Movement of Ideas
READ the book Soldiers in the Army of Freedom: The First Kansas Colored, The Civil War's First African American Combat Unit by author and FREE History scholar Ian Michael Spurgeon.
READ the essay "God in America: The Black Church" by Marilyn Mellowes, PBS American Experience.
BE COUNTED! Fill out the Census by September 30.
EXPLORE and discuss the Mexican American experience in Kansas with "From Masa to Mariachi," a collection of essays, short films, and discussion questions on the HK website.