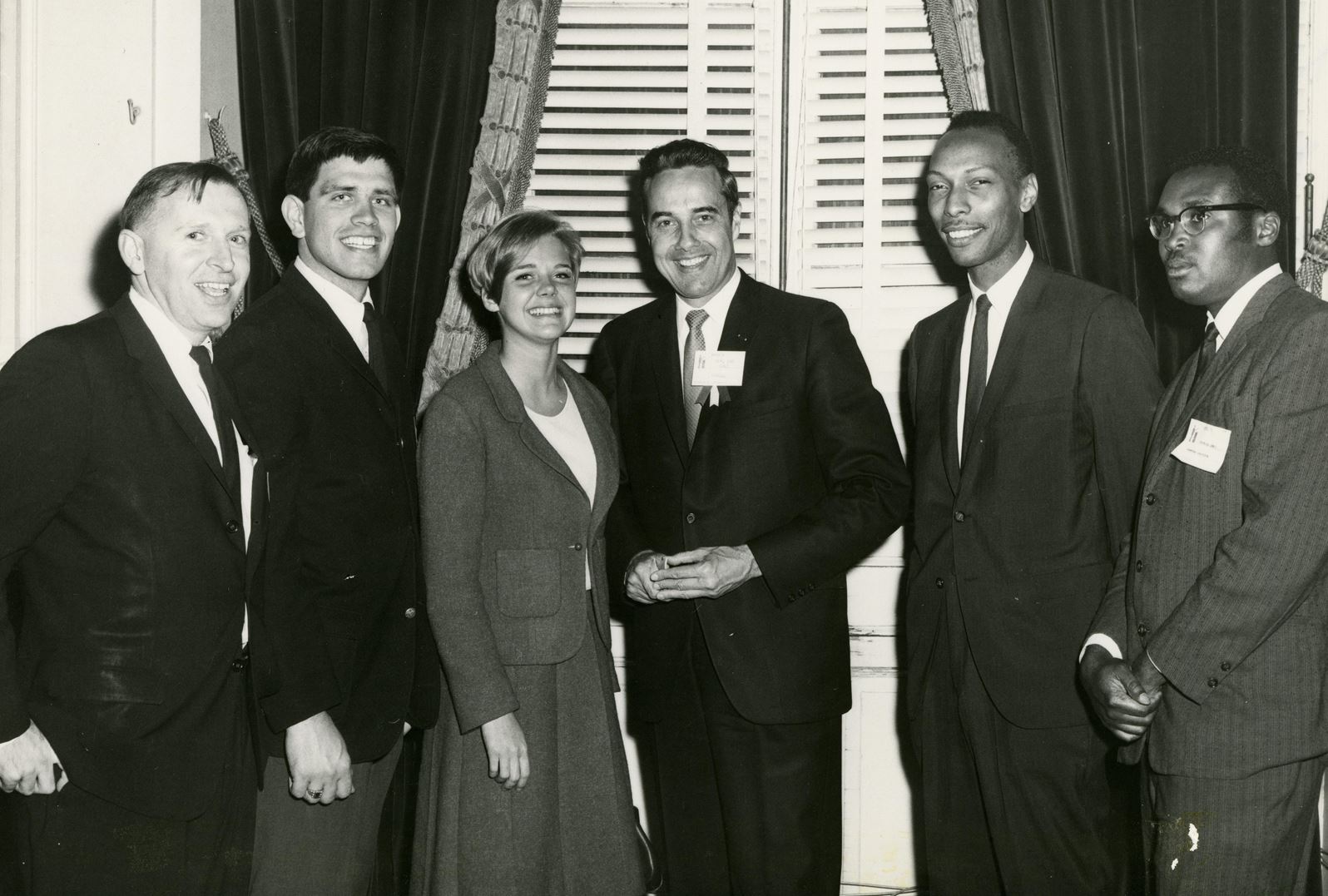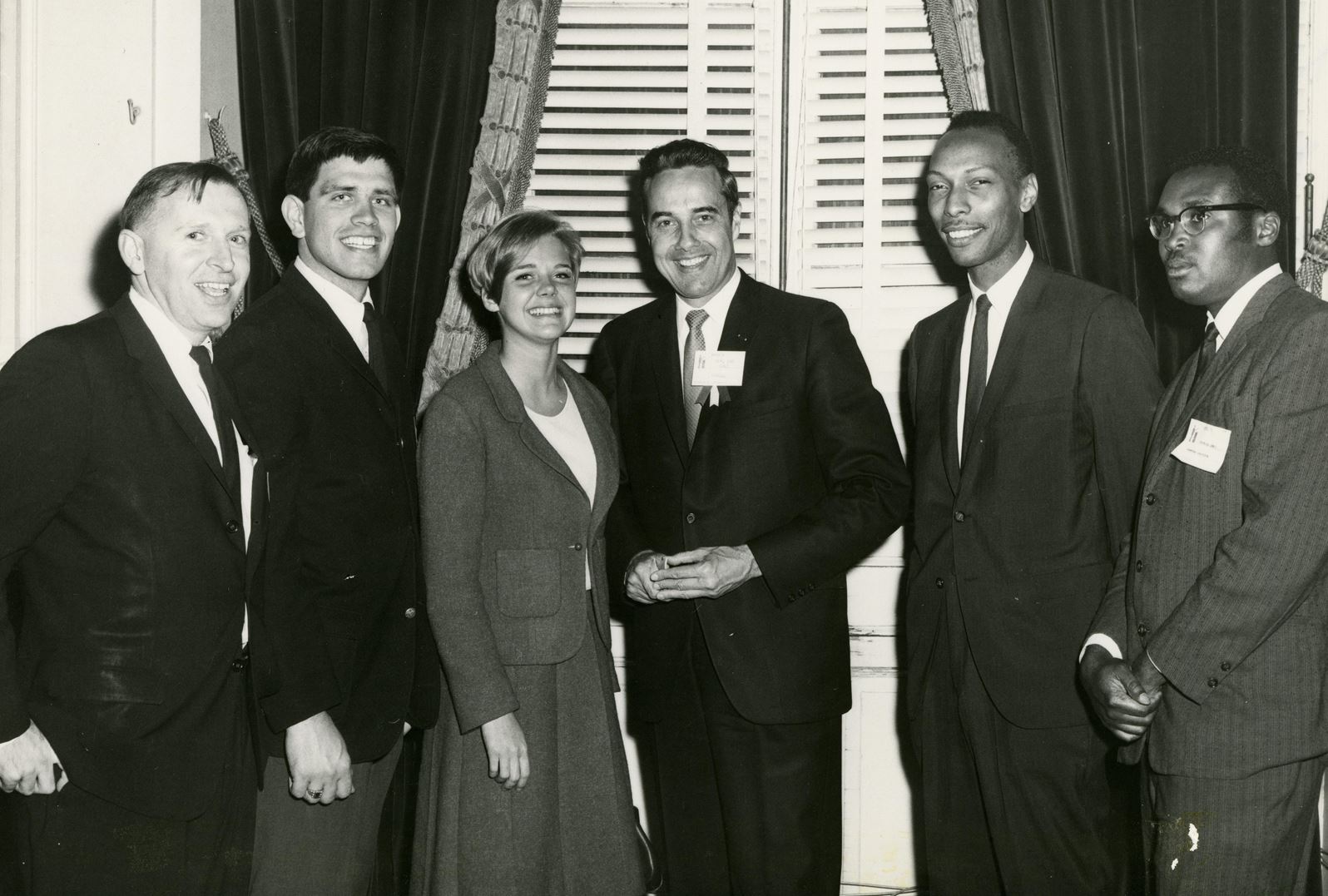 Kansans at the Crossroads
March 1, 2021
What was on the minds of rural Kansans a half century ago? "Voices from the Big First" exhibition at the Dole Institute of Politics in Lawrence highlights the concerns of rural Kansans in the 60s through letters written to Congressman Robert J. Dole. Topics included the war on poverty, religion in schools, the Vietnam War, and civil rights, issues that all Americans grappled with in a tumultuous decade of change and critical decisions about the future of the country. Part of Humanities Kansas' Crossroads: Change in Rural America initiative, the exhibition makes it clear that rural areas were not isolated from these pressing matters and citizens often felt compelled to vocalize their concerns for how their communities would be affected. "Voices from the Big First" was curated by Virgil Dean, Dole Archives Curatorial Fellow, and supported by a Humanities Kansas Humanities For All grant.
"We want to start a conversation through the letters," said Audrey Coleman, Director of the Dole Institute of Politics Museum and Archives. "The 1960s were a time of upheaval, and there was a major reckoning in terms of several issues, particularly civil rights. In many ways, it feels familiar to today. When people look at the letters to Congressman Dole, it's an opportunity to understand perspectives from real people, perhaps unlike themselves."
"Voices from the Big First" provides discussion questions and topics that connect the letters from the 1960s to issues that continue to persist today, such as creating sustainable rural communities, America's role on the world stage, and ongoing struggles to create an equitable society, reminders that rural issues are American issues and listening to one another's perspectives is essential.
"The problems we see Kansans writing about in the 1960s, like the problems we face today, are not partisan problems," said Coleman. "They're human problems."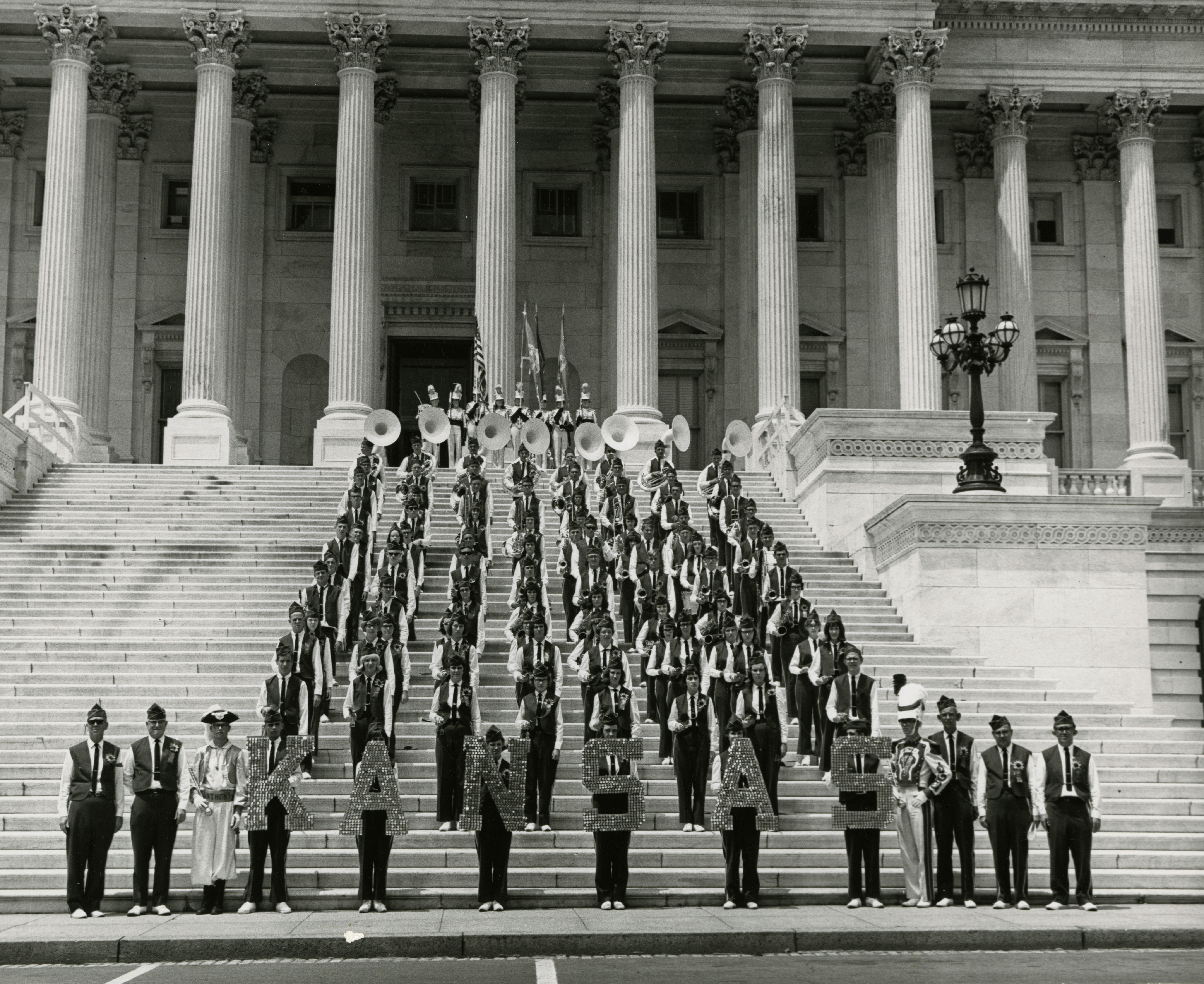 Kansans wrote thousands of letters to Congressman Dole during his time representing Kansas in the United States House of Representatives. Examples include an opinion ballot about government support programs from an Anthony resident, a plea for a positive vote on civil rights legislation from a writer in Russell, and support for prayer in schools from a resident of Kingman.
Congressman Dole's district, formed in 1962 from the consolidation of two districts, initially included 58 counties in western Kansas – geographically, more than half of the state. The district's nickname comes as no surprise: The Big First. Though considered mostly rural, The Big First does includes several of Kansas's larger communities like Manhattan, Salina, and Dodge City.
"Congressman Dole was known for his social skills and he valued the person-to-person connection," said Coleman. "He read all of the letters and made sure each constituent got a response." That commitment, combined with Dole's pragmatic approach to tough issues, earned him respect from many voters in his district.
"Voices from the Big First" is on display through May 16, 2021. Follow the Dole Institute of Politics on YouTube to watch a recording of February's exhibition preview event with Audrey Coleman and exhibition curator Dr. Virgil Dean, and follow their Facebook page to learn about future events.
HK Humanities For All grants support projects that draw on history, literature, and culture to engage the public with stories that spark conversations. Have an idea for a humanities project? Learn more here.