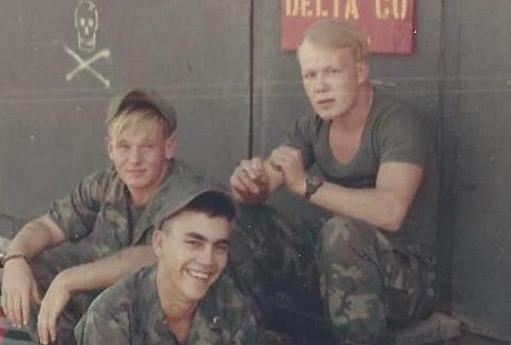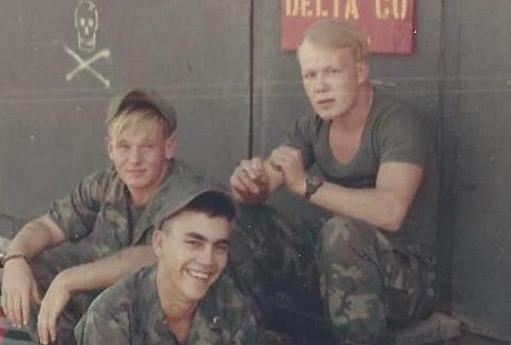 How Did You First Learn About the Vietnam War?
April 1, 2019
by Audrey Coleman, who presents "Out of the Darkness: Records of the Vietnam War" in HK's Speakers Bureau
How did you first learn about the Vietnam War?
The question might seem ridiculous - but the defining era for 72 million baby boomers (and their parents), who can easily say "I lived it", is, for 73 million millennials (and their children), a saga belonging to others, firmly ensconced in the historical past. How do we bridge this gap? One possibility is to turn to the archives.
With a reputation as the guardians of history's best-kept secrets, archivists lead researchers into the depths of the historical record for that "Eureka!" moment of discovery.
Sometimes those historical secrets, though, are the living ones – those still based in first-hand experience, well-documented perhaps, but taken for granted as the root of common experience.
My Speakers Bureau presentation "Out of the Darkness: Records of the Vietnam War" uses the congressional papers of U.S. Senator Bob Dole (1969-1996) to illuminate the era, for audiences of all ages, with stories both new and old.
A congressional collection like Senator Dole's is a true historical treasure. Comprising over 35 years of leadership in Congress, including 27 in the US Senate and 11 as Republican Leader under two Republican presidents, Senator Dole and his staff were involved in some way in every major piece of legislation of the period, and addressed issues from the individual to the international. The archive is a window to any given moment in late 20thcentury history, including Vietnam.
A Chorus of Voices
Even better, it's a chorus of voices. Press releases, constituent correspondence, subject files, photographs, itineraries, and others weave a national story from the lives of individuals who came to their government to seek help, raise awareness, and lead for change.
We watch the story of Vietnam unfold through these documents: an official copy of President Lyndon Johnson's July 1965 speech "Toward Peace with Honor", excerpts from a flood of constituent response to the escalating conflict, clippings and pamphlets chronicle protest and outcry.
Lesser-known stories of leadership emerge: Congress's outreach response to young voters in Kansas and fellowship internationally, advocacy for the men of the Kansas' National Guard Unit, 69th Infantry Brigade sent first to Korea and then to Vietnam, alliances with wives of servicemen of POW/MIA status, whose National League of Families broke military protocol to lead national public-awareness campaigns and international diplomacy efforts to seek release of their husbands.
Across the Generations
In the archive, we see how the legacy of Vietnam crosses generations as the years pass, with rippling influence on foreign policy, veterans and disability services, and American citizens' relationship to their federal government.
It's a journey across decades, inviting us to experience the past as the present, history as continuum, and intergenerational conversation as a key to better understanding and better policy. A congressional archive is at its very best when used for this purpose, revealing its essential nature to healthy civic life and development of new and better solutions to society's enduring problems.
Audrey Coleman is Senior Archivist at the Dole Institute of Politics in Lawrence.
Join the Movement of Ideas
Gallery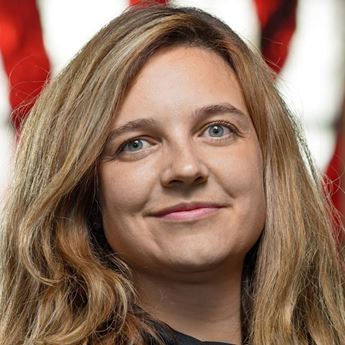 View