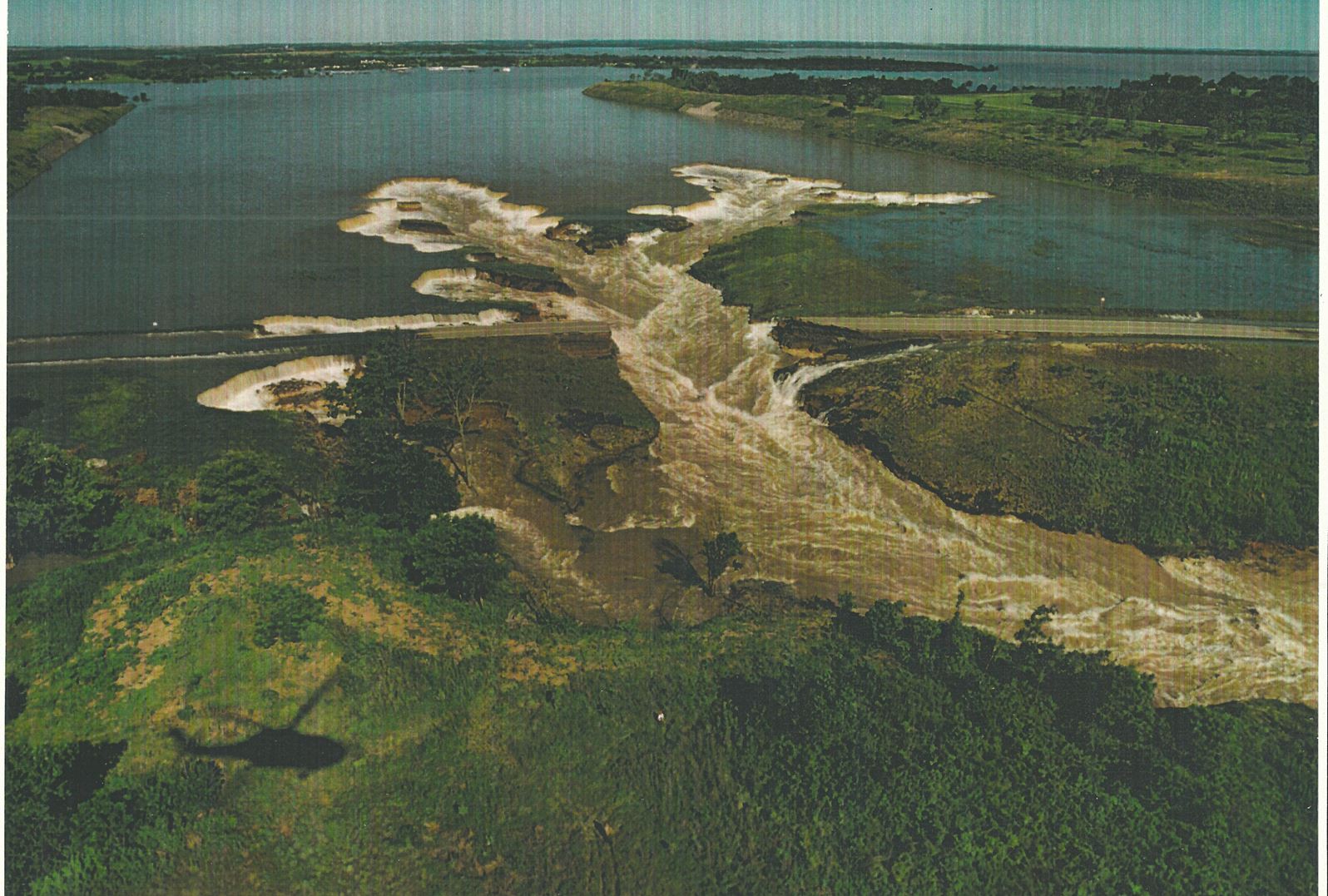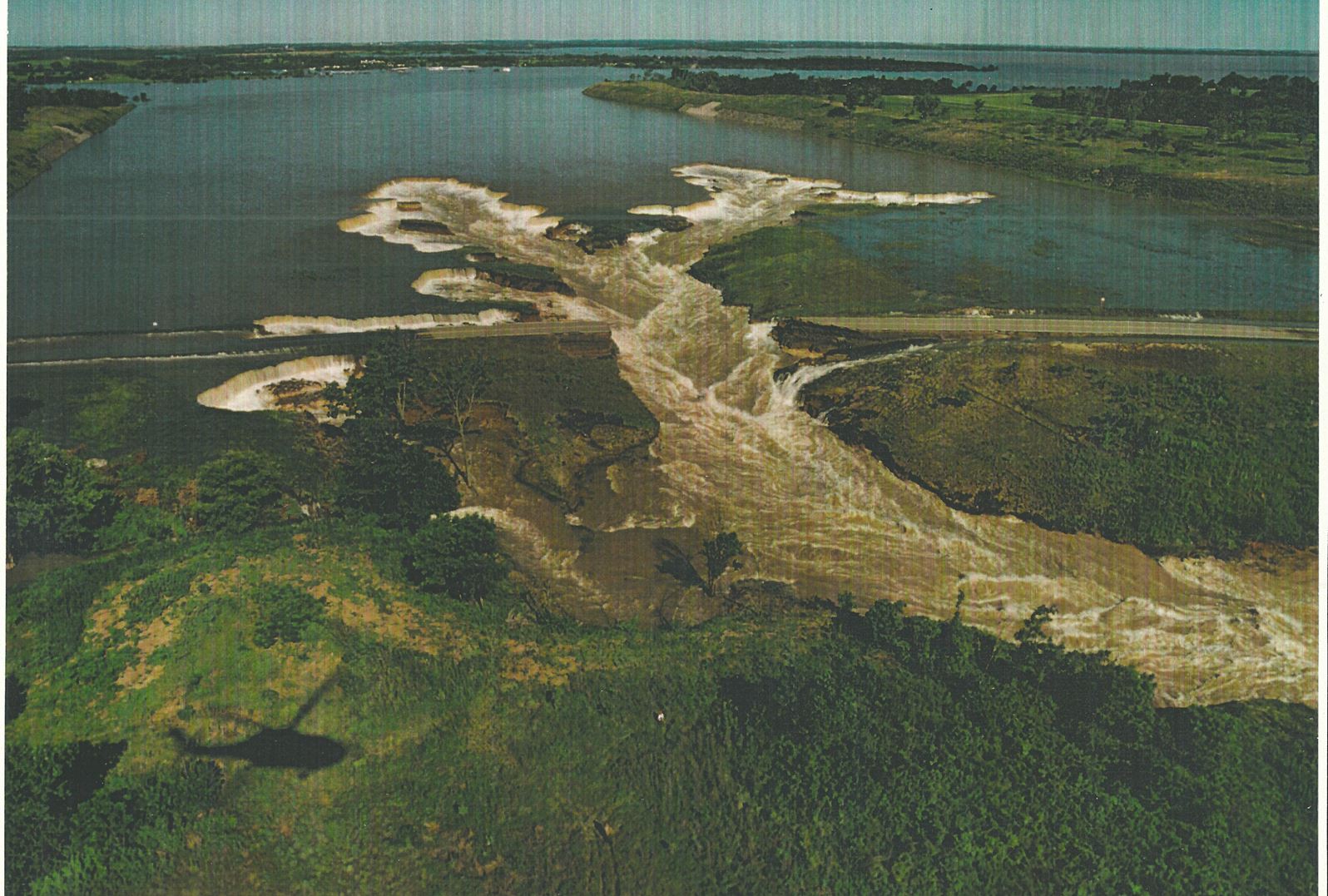 Grant Avenue by Boat: 25 Years Since the 1993 Junction City Flood
In mid-July 1993, 32 inches of precipitation fell in Geary County in northeast Kansas, home to Milford Dam and nearby Junction City. On July 19, with the lake at crisis level, Milford Dam Project Manager Brad Myers maximized the water going through the dam into the valley below. This kept the lake from cresting the dam but unfortunately caused flooding.
Despite efforts at the dam to manage outflow without washing away any of the dam's infrastructure, waters along Junction City's Grant Avenue continued to rise. The nearby Smoky Hill River also caused concern. Hundreds of Junction Citians flocked to parking lots to help fill sandbags despite the summer heat.
The situation at the dam continued to worsen. On July 24, in order to prevent the dam from collapsing, construction crews cut a channel into Highway 57 along the top of the dam.
Large portions of Grant Avenue, including businesses and mobile home parks, were evacuated that day and 3,500 people had to leave their homes. Hundreds camped in the high school gymnasium on cots provided by the Red Cross and the army. The next day, Governor Joan Finney declared the dam site and adjoining region an emergency area. By 8:30 that evening, three feet of water covered Grant Avenue. The depth of Milford Lake, normally 65 feet, rose to 101.18 feet. To try to save the dam, Myers and the Army Engineer Corps developed a contingency plan that involved using massive stone reinforcements for the channel over Highway 57. Junction City residents stood in their yards and saw Army Chinook helicopters hauling house-sized boulders towards Milford.
On July 26, the output level of the dam finally fell, the first good sign and soon after residents were hard at work cleaning up.
Heather Hagedorn, curator of the Geary County Historical Society, commented that, "one of the greatest impacts the flood had on Geary County was the sense of community that arose out of the disaster. Neighbors worked together, children worked alongside adults, all to help stem the tide of the flood through sandbagging efforts. While these efforts were not always successful, they created a network of support within the community that is still remembered."
Image courtesy of the Geary County Historical Society.